Grandmother says reconstruction surgery after her cancer treatment was well worth it.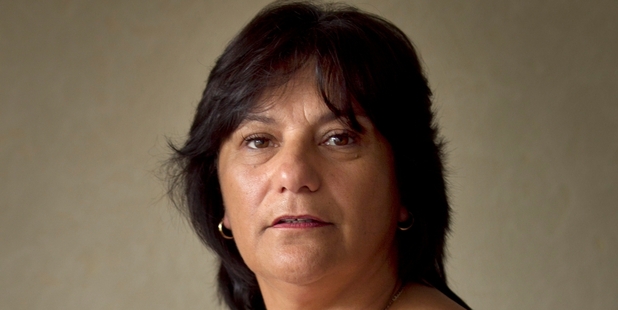 Auckland grandmother of two Maria Ferguson wants to "love life to the fullest" after successful breast reconstruction surgery following her battle with cancer.
"Every day since I've had the mastectomy I've looked in the mirror and cried, and now that it's finished, I still look in the mirror and say, 'Well, that's not exactly me, but it's me'," said the 48-year-old TAB manager.
Tomorrow marks New Zealand's first acknowledgement of Breast Reconstruction Awareness Day (BRA), an international event to raise awareness of reconstruction treatments for women living with breast cancer.
About 300 women each year out of a potentially eligible 1000 women choose to undergo breast reconstruction through the public system, says Middlemore Hospital consultant Plastic Surgeon and BRA Day spokeswoman Dr Meredith Simcock.
But twice as many women could be having the surgery, she said.
Many women did not realise they were eligible for reconstruction, did not want the stress of further surgeries and scarring, or might have other diseases that needed treating.
Auckland, Waikato, Tauranga, Hutt Valley, Christchurch and Dunedin all had public hospital plastic surgical reconstructive units, Dr Simcock said.
But patients and medical staff in short-staffed, smaller centres might not realise reconstructive treatment could be transferred to a nearby regional unit with better capabilities.
Auckland currently had 17 plastic surgeons who could perform delayed breast reconstruction surgeries.
"In Auckland, if you have had a mastectomy or are having a mastectomy for breast cancer, all surgical managements of the mastectomy and the reconstruction should be available," Dr Simcock said.
"The important thing is that [women] feel they're able to have a discussion about it."
A mastectomy was a daily reminder for women of a very traumatic time in their lives, and it could help alleviate some of the physical and emotional stress if breasts were restored to as near their natural state as possible, Dr Simcock said.
For Ms Ferguson, the choice to go ahead with reconstruction was clear.
"Having being told that 'we've gotta take your whole breast off' diminishes your self-esteem, being a woman and losing one of your assets ... it really is horrific. I wanted [reconstruction] straight away, as soon as someone suggested it."
She had tried using a prosthesis fitted inside her bra. "To the outside world I looked normal but I didn't feel normal - that was important to me."
The reconstruction process was not difficult, but women needed to be aware it took time. And the end result was worth it, she said. "I've come out with a different outlook and a different approach on life."
Surgery choices
There are two main types of reconstruction surgery
Implants
*Two short operations, each followed by short hospital stays and a two-week recovery period, plus further hospital visits in between surgeries.
*The complete process takes a year to 18 months.
*Risks: Implant infection, scarring.
Tissue reconstruction
*Usually one single, long surgery followed by a hospital stay of one week and a six- to 12-week recovery period.
*Surgeons transplant the patient's own abdominal or back tissue.
*Risks: Scarring, transferred tissue could die.
- APNZ