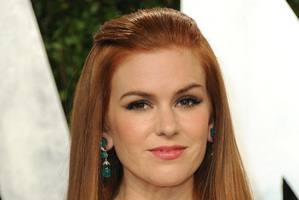 Australian actress Isla Fisher refuses to keep a set of scales in her home because she doesn't want her young daughters to catch her weighing herself.
The Confessions of a Shopaholic star and her partner Sacha Baron Cohen are parents to two little girls, Olive, five, and Elula, two, and Fisher is determined to shelter the pair from body issues.
"I have two young girls, and I wouldn't want them to see me weighing myself all the time. I don't think it sends the right message," she told Fitness magazine.
"For me, so much about life is acceptance. You can look in the mirror and find a million things wrong with yourself. Or you can look in the mirror and think, 'I feel good, I have my health, and I'm so blessed.'
"That's the way I choose to look at it. I don't need to be perfect. I'm doing just fine."
- WEN