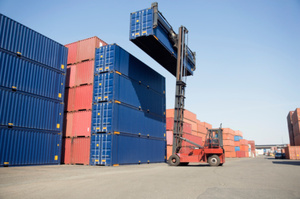 The Green Party says a Customs Service report reveals a shocking level of dangerous chemicals present in our shipping containers, endangering port workers and nearby communities.
Biosecurity and customs spokesperson Steffan Browning says the report - released under the Official Information Act - shows 90 per cent of shipping containers sampled had dangerous chemicals, including methyl bromide in the air at 18 per cent above safe levels.
He says it's difficult to accept the Customs Services claim that they have fixed this problem, given that they kept this damning report from the public.
Mr Browning says its very poor on Customs' part not to let those affected know.
He says it's another example where trade imperatives are placed above the health and safety of New Zealand workers and communities.