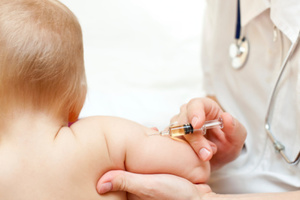 An investigation has been launched after a Northland toddler died from meningococcal disease hours after being seen by a GP.
Northland District Health Board medical officer of health Jonathan Jarman said the board had been notified that a 14-month-old from the Bay of Islands area died from the Meningococcal B strain.
The child had become unwell on October 14 and was taken to an after-hours GP service, operated by the Te Tai Tokerau Primary Health Organisation (PHO) at Bay of Islands Hospital in Kawakawa.
Dr Jarman said an investigation into the death would be led by the PHO, which would look at the GP's management of the case.
"Tragically, the child died at home in the early hours of Monday, October 15,'' he said.
"This is the first death and the third case of meningococcal disease in Northland so far this year.
"Earlier in October there was a 13-month-old boy, and in March there was an 8-month-old girl. Neither case was fatal.''
Dr Jarman said he had met the child's family and described it as one of the saddest cases he had seen.
"Initially, it can present like the flu or a tummy bug, but the difference is meningococcal disease can get worse very quickly.
"Some people do not even get sick when they catch the bug. However, a small number rapidly develop invasive meningococcal disease,'' Dr Jarman said.
"This case was an example of how quickly meningococcal disease can progress, and I understand the sorrow and anger the family are dealing with at this time.''
For more information about meningococcal disease, see your doctor, practice nurse, medical centre or contact your local public health service.
For free advice after hours (24-hour service) phone Healthline 0800 611116.
For more articles from this region, go to Northern Advocate