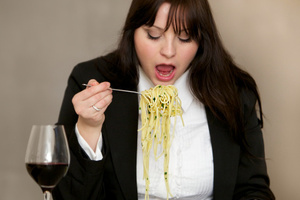 Excessive eating and drinking and a sedentary lifestyle are linked to breast cancer in Kiwi women, new research has found.
Obesity, high alcohol intake and lack of physical exercise were found to be the highest risk factors for the disease, which is the most common cancer in New Zealand women, accounting for 28 per cent of cases, said University of Canterbury researcher James Hayes.
Breast cancer is also the second most common cause of death by cancer.
Other risk factors identified as having less influence included taking oral contraception and long-term use of hormone replacement treatment, Mr Hayes found.
The findings suggested it was possible to prevent a number of breast cancer cases by changing lifestyle factors, said Mr Hayes.
"I don't think anybody would be surprised to read that a lack of exercise and binge drinking accompanying a fatty diet were not brilliant health choices but this research quantifies to what extent they are dangerous. This allows women to make choices''
In 2008, 2713 women in New Zealand were diagnosed with breast cancer and 618 women died. The earlier the disease is detected the more successful treatment options are, said Mr Hayes.
"More women are likely to develop the disease due to an increasingly ageing population, but it should be caught earlier through mammography screening."
- APNZ