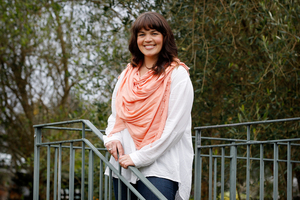 Women are more likely than men to put off going to the doctor for financial reasons, research shows.
The University of Otago study reported almost 20 per cent of women were more likely to be deterred from going to a doctor by money pressures, compared with 11 per cent of men.
Pip Joblin, 28, of Hamilton, said she went to her GP half as much as she needed to.
"Everything is just so expensive - even the basics like food and living costs. The doctor is over $40 every time I go," she said.
"Even if I'm feverish or it's quite serious, I'll just try to do my best with over-the-counter medicine. The doctor isn't a priority when there's so many other expenses I need to pay for."
An enrolled patient without a community services card pays between $35 and $45 to see a GP.
"Women should be able to access healthcare whenever they need it - money shouldn't come into the equation at all," said Ms Joblin.
Dr Bev O'Keefe, chairwoman of General Practice New Zealand, said she was concerned about the findings.
"It depends on the circumstances. If women are deferring a visit to the doctor because they have a cold and might get better, this won't have a big impact on their health.
"But if a woman discovers a breast lump and can't afford to see the doctor, this could become very dangerous."
Dr O'Keefe said it was often the nature of women to put children and family before their own needs.
She believes the industry could make doctors more accessible by examining the way GPs are paid.
"We should look at having more weighting towards those people who have high needs, and less towards those that are well."
Medical Association head Dr Paul Ockelford is concerned about the implications these findings have for children.
"Women are generally the closest role models for children. If they are not accessing care when they need it, children might pick this up and see it as the norm," he said.
"It is worrisome that these findings appear to be across the social gradient - not specifically lower socio-economic groups."