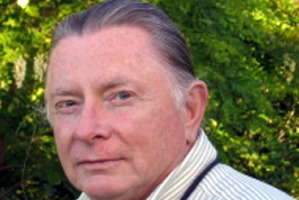 It is hoped an announcement will be made today about 4pm as to whether challenger Tom Belford or incumbent Kevin Rose has won a seat on the Hawke's Bay Regional Council.
For the time being, Mr Belford holds a 46-vote lead over Mr Rose.
Returning officer Carol Gilbertson said an announcement would "hopefully" be made at about 4pm today as about 100 special votes continued to be counted. However, a final result might not be known until tomorrow.
Success for Mr Belford would mean all four candidates backed by lobby group Grower Action Group (GAG) won seats on the regional council.
GAG wanted to replace Hawke's Bay regional councillors after the council's firm stance against Twyford irrigation during last summer's drought. The group led a tractor rally last month, seeking to replace sitting Hawke's Bay Regional Council members.
Mr Belford's inclusion would mean a strong voice for Transparent Hawke's Bay and an opportunity for him to lobby on issues around the Ruataniwha Dam proposal from inside the regional council.
On the Napier City Council, construction company executive Mark Hamilton holds a 28-vote preliminary lead over gaming centre proprietor Mere Nepia for the second Nelson Park ward seat.
Mr Hamilton asked: "What happens if it's a draw?"
Electoral officer Warwick Lampp, of Christchurch-based elections management company Electionz.com, said if a tie resulted, the parties would be brought together to agree on a method of deciding, which could be a toss of a coin.
Meanwhile, Napier's youngest city councillor in more than 20 years is under no illusions that the hard work is over after knocking on 4402 doors in her Onekawa-Tamatea ward in her determination to win the votes.
Annette Brosnan, who advanced her 26th birthday party a week to coincide with election night, said: "Absolutely, it is only the start. I am the newbie. I'm looking forward to it, but I know I've got a lot to learn."
She said the striding campaign - 1,874,537 steps she reckoned - had given her a good platform to work from understanding the issues in her ward, and she has some insight into council work as a consents adviser at the Hawke's Bay Regional Council.
The toil she put in to beat lone opponent Richard McGrath had worked, although there were many in the ward who did not vote - preliminary figures with more than 98 per cent of the vote counted showed about 3200 papers were returned. Awaiting the final result, expected today, she had 1620 votes, and a majority of 187.
That should ensure her selection as the youngest person elected to the council since 1989, when 25-year-old Ashley Church began a career of nine years' service.
Yesterday, she took her place in the queue for interviews with new Mayor Bill Dalton who has the "juggling act" of shaping the new council and committees. She will then head off for a few days' break with husband Greg.
She met Mr Dalton during the campaign, and was yesterday able to talk over her area of interest in council work, including regulatory matters and tourism, the latter using the benefits of a marketing degree.
"But I'll just do what I'm told," she said.
She's one of five new councillors, including Tamatea Intermediate principal Positive+Change ticket leader Roy Sye, the only new councillor of those elected in the At-Large vote, in which he polled third, behind Tony Jeffery and Michelle Pyke, and ahead of Faye White, Rob Lutter and Keith Price.
Napier's other new councillors are the new Taradale ward pairing of accountant Kirsten Wise and retirement village manager and former Hawke's Bay Magpies rugby coach Graeme Taylor.