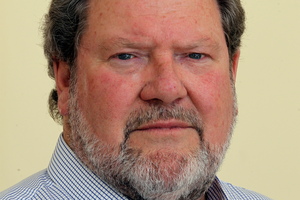 Two of the senior members of the new Napier City Council are unlikely to be seeking the job of deputy to new mayor Bill Dalton.
Mark Herbert, entering a sixth term and having staved off the challenge of Positive+Change ticket member Ailne Bradley in the Ahuriri Ward, said "probably not" when the question was posed yesterday.
It was a more definite response from Tony Jeffery, who, entering a fifth term, said: "No. I'm not seeking it."
Both said they are happy with their lot and are keen to continue in their roles.
Mr Herbert chaired the Major Projects Committee with roles in McLean Park redevelopment and fundraising for such projects, and Mr Jeffery has had the busy role of Hearings Committee chairman.
Mr Herbert said: "I'm very happy with what I've got and what I've done.
I want now to beef-it-up and get more going on that side of things."
Mr Jeffery said: "I'm happy with the current situation, and will continue if the new mayor wishes to retain me in those positions."
Faye White, first elected at the same time as Mr Jeffery in 2001 and who polled fourth of the six successful At-Large candidates, will take the chance, if offered. "I'm open to any suggestions," she said. "I'd put my hand up if it was offered. I'd certainly like a chairmanship, but it's for Bill to decide."
Meanwhile, Mr Jeffery is "gobsmacked" by being the highest-polling candidate in Napier, his 10,992 votes in the Council-At-Large ballot on updated results made available last night being 1754 more than the next most successful, Michelle Pyke.
He understands he was one of just two of Napier's 34 At-Large and Ward candidates who did not indulge in the "visual pollution" of election hoardings, and when asked yesterday why he believed he was so popular he said: "I would not have a clue".
But, with 36 years in CBD retailing and 12 years on the council behind him, the way he dealt with election weekend offered some evidence.
He remained as accessible as ever, working both days at the counter of the Emerson St menswear shop he runs with brother Denis, learning of the result only when phoned by wife Janette, also a central city retailer. Mr Jeffery, "just 60" and son of late 1974-1983 Mayor Clyde Jeffery, revealed his "initial decision" was to not stand for re-election.
"But as more and more of my colleagues made their decisions not to stand the keener I became to offer my hand and experience again on council," said Mr Jeffery. "You don't want to have to replace all the experienced crew at once."
He was "elated" that all seven seeking re-election were successful, and "disappointed" on two fronts - that three-term councillor John Cocking won't be back, having unsuccessfully opted only for an attempt at the mayoralty, and that just-21, hoardings-free and youngest candidate Andy Mason was not elected.
"John has been very effective in his council roles as well as the city's Art Deco ambassador. I'm a little disappointed Andy didn't do better, we need some youth. But he's got plenty of time to have another bat at it, and I hope he does."
The re-election of incumbents was a "huge vote of confidence" in the team developed by Mrs Arnott, and a public endorsement for "keeping Napier's governance independent."