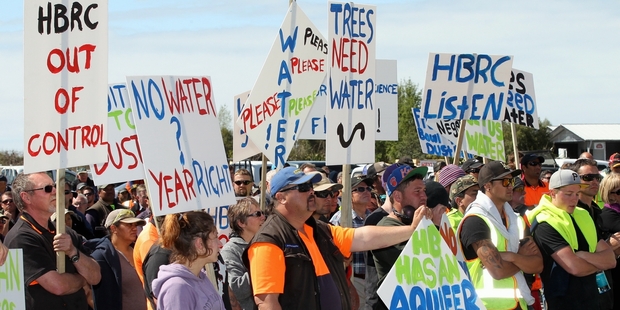 Amalgamation battle lines have been drawn between Hastings and Napier with supporter Lawrence Yule and fierce opponent Bill Dalton being elected as mayors of the respective cities.
Both Mr Yule and Mr Dalton won their mayoral races by comfortable margins and both remained firm in their views on amalgamation.
Mr Yule said amalgamation of Hawke's Bay councils would be his top priority in the next 12 months, while Mr Dalton said he believed the province could be prosperous without amalgamating the local authorities.
Mr Dalton's views on amalgamation seem to be shared by three other mayors in the region, Craig Little of Wairoa, Peter Butler of Central Hawke's Bay and Roly Ellis of Tararua District.
Mr Little said that he was not a fan of amalgamation, and said the fact that of the four Hawke's Bay mayors voted in only Hastings Mayor Lawrence Yule was a supporter of it made things "interesting".
Mr Butler said he would like to think that an anti-amalgamation sentiment in the community determined the election outcome in Central Hawke's Bay.
In the Hawke's Bay Regional Council elections former Labour MP Rick Barker re-enters politics as one of five new councillors.
Mr Barker and Grower Action Group's candidate Rex Graham were the two new candidates elected to the regional council's Hastings Ward, with incumbent Kevin Rose returning to fill the third vacancy.
The Grower Action Group wanted to replace Hawke's Bay regional councillors following the council's firm stance against Twyford irrigation during last summer's drought.
Those who missed out on election to the Hastings Ward included incumbent and former Hawke's Bay Chamber of Commerce chief executive Murray Douglas and candidate Tom Belford.
Meanwhile Hawke's Bay Federated Farmers will be asking the region's newly elected councils to put water at the top of their lists of things to do over the next three-year term.
Its president Will Foley said the most important issue for farmers was the shortage of water during the summer season and it was an issue the organisation planned to keep lobbying on, especially to the Regional Council.
"I would like to see the regional council progress with the Ruataniwha water scheme and the other similar schemes they are mooting across the other areas of the Hawke's Bay region.
"It will just take time and resource to continue on with those."
Mr Foley said Federated Farmers was a regular submitted to the annual and long-term plans of all the councils in Hawke's Bay.
"It will be largely business as usual in terms of our relationship with the councils, the relationships have been going along reasonably well in the last term.
"I know there was a lot of noise around change at the regional council but Federated Farmers was happy with the direction the regional council was heading in, we don't want to see a lot of changes there."
Mr Foley said he voted in the local government elections and had encouraged members to do the same.
"I heard the voter turn out was pretty low again and that's disappointing, especially when there are so many people who have got views about where they think things should be, but still, there's a low turn out when it comes to voting."