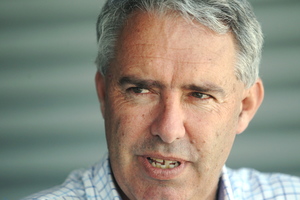 Voting in Hawke's Bay council elections was up from last time as residents had their say on how they want their local authorities to be run.
This is in contrast to overall turn-out in local authority elections across New Zealand. Figures show the turnout is likely to be lower than 2010's 49.4 per cent, with an anticipated turn-out of eligible voters between 42 and 44 per cent.
Local Government New Zealand (LGNZ) president and Hastings mayor Lawrence Yule said: "It's commendable that a good proportion of New Zealanders are having their say in how they want their local authorities to run, including having a clear understanding of the vast range of services their local governments are responsible for and the impact that decisions around these services may have on them directly," says Mr Yule.
"But there is more work to do. Moving forward, LGNZ's next step is to make key decisions on how to better improve New Zealanders understanding of local government and its responsibilities and action any new initiatives that will emerge."
A push to get more people on to electoral rolls and keen campaigning across Napier's Council-At-Large and Wards voting system is believed to be behind a sharp increase in the number of people who voted in the city's local body elections.
On updated figures made available early last night, 19,834 voting papers had been returned, which compared with 18,464 in 2010, a 2007 return of 18,422, and the 18,596 at the 2004 election.
The latest figures meant a 47.24 per cent vote, heading also for the biggest percentage turnout in Napier since the 55.59 per cent in 2001.
Elected to a third term, Nelson Park councillor Maxine Boag conjectured that because of the encouragement to get more people interested in their election, special votes in her Ward will show a particular increase.
Part of the push established significant numbers of people who weren't on rolls or hadn't received voting papers by mail.
The movement of people within the city, including those relocated from more than 100 Housing New Zealand rental properties between election, was a noticeable factor, she said.
The fact that there was a six-candidate race for mayor, and elections in all four wards, including eight seeking the two Nelson Park seats, would also have contributed, she said.
On preliminary figures released on Saturday, Wairoa appeared likely to hit a 60 per cent turnout high. Final results are expected later this week.