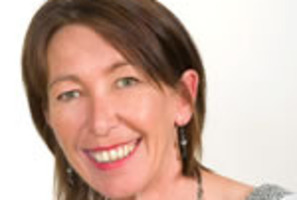 With the local elections looming and voting papers having gone out, Hawke's Bay Today has put four important questions facing the region to each candidate standing for election from Wairoa to Dannevirke and including the Hawke's Bay District Health Board. Some questions may not directly affect the candidates but they are the major issues affecting the whole region. The series continues today with the Napier City Council candidates.
The questions
1. Do you support amalgamation of some or all of the local councils in Hawke's Bay? Yes/No
2. Do you support the Hawke's Bay Regional Council's plan to build the Ruataniwha Dam in Central Hawke's Bay? Yes/No
3. Do you support fluoridation of water supplies? Yes/No
4. Do you support the exploration of oil and gas, including the method of fracking in Hawke's Bay and Tararua? Yes/No
Michelle Pyke:
1. No. Strong advocate of shared services sensible and achieveable savings, participant flexibility and no loss of democracy or sovereignty. Napier and Hastings already share approximately 30 services, we also have several cross-territorial meetings and functions on a regular basis so we are in no way isolated from each other as members.
2. Not enough factual information on environment risk factors, real costs of the project and who bears the risks both now and into the future, ie, ratepayers?
3. No.
4. No. I do not support the oil and gas development industry moving into our region, largely because I do not believe it belongs anywhere near known seismically active areas. I also oppose fracking for the same reason but also because of the risks associated with the use and disposal of waste from the process. I believe the promised 'job boom' is nothing more than smoke and mirrors as much of the workforce will be imported, transitory and qualified, with the local labour market being used in far lesser numbers.
I fully appreciate the need to investigate all options regarding water sustainability and while the dam project, in theory, seems to be the solution, there is simply not enough robust information about who bears the financial risks now and in future, ie, is it ratepayers?
Bill Dalton:
1. No. There is no longer the irrational clamour for amalgamation. Shared Services has become the sensible preferred option. If elected Mayor of Napier I would enjoy the challenge of setting up a proper shared services programme on the East Coast.
2. Yes. I support the continued investigation of the Dam project. However if it doesn't pass stringent environmental, engineering and economic standards it should not be built. There is still much more investigation and consultation needed.
3. No. Because it is not a matter that concerns Napier residents, I have not followed the fluoride discussion closely.
4. No. Napier is never going to be fracked so again I have not made a study of the pros and cons. The reports I have read are completely contradictory. Until I am convinced it is a safe practice, my answer has to be no.
Roy Sye:
1. No I do not support the idea of a single council from Wairoa through to Central Hawke's Bay as it wouldn't effectively represent the diversity and needs of these communities. The current calls for restructuring/amalgamation/re-organisation are due to the council's inability to advance significant shared services and co-operation, particularly in key strategic areas. Because of this I believe some form of amalgamation is the inevitable outcome of the current Local Government Commission review. I strongly support a referendum on this issue so the people have a say in the future of local government. Whatever the outcome of this referendum, I will work hard for Napier to ensure we are effectively represented and led and that we get the economic growth and jobs our region urgently needs. Should amalgamation be chosen, it is my belief that Napier must be the administrative capital.
2. Yes - Our region needs a long-term water solution; we cannot keep going through damaging drought cycles as it has a significant negative impact on people's lives and the economy of Hawke's Bay. I'm in favour of harnessing the resource we do have but am concerned by the perceived lack of consultation and the haste with which the current model has been pushed through. The long-term impact on river water flows, water quality, the level of uptake by farmers and changes to land use all must be considered. I welcome the decision to hold a Board of Inquiry and the opportunity for public submissions. This is a huge project with 91 million cubic metres of water having the potential to irrigate 20,000 to 30,000ha of land. At the end of the day this proposed 'dam' must stack up economically and environmentally.
3. Yes - This is one of those very difficult subjects with opposing arguments and lots of emotion, information and misinformation. From the balance of my reading I believe there is scientific evidence supporting the safety, efficacy and cost-effectiveness of fluoridation of community water supplies. One of the main arguments for fluoridation is the ability to target the disadvantaged and vulnerable i.e. lower socio-economic children and families, who may otherwise miss out. One alternative is to provide free fluoride tablets and 'hope' that parents will safely administer them to their children but alas this may not happen. For the small number of people with hyper-sensitivity to fluoride I believe that assistance could be given to install water filters.
4. Yes - The potential economic boom from oil and gas exploration is attractive with increased employment, revenue and population growth. Regions have to look to diversify their economic base and take advantage of natural resources. Oil and gas has been significant for Taranaki. However I am worried by the environmental impact of fracking as an oil and gas exploration method. Fracking requires very large quantities of water, sand and chemicals being forced underground at pressure. There is a risk of contamination of existing water supplies and a need to dispose of toxic waste. We are primarily an agricultural and horticultural region and must ensure that we don't damage our land and aquifer, as this is our current economic life blood. Another argument is that finding cost-effective ways of extracting fossil fuels is distracting companies and governments from investing in renewable sources of energy.
Graeme Taylor:
1. No I do not support amalgamation but rather reorganisation. I support the proposal submitted by the Napier City Council to the Local Government Commission for a change of boundary where Napier District is expanded to include areas north of the Tutaekuri River, an expansion of shared services and the establishment of a Joint Council Regional Board.
2. Yes. Considerable expense has been incurred to this point and the project should continue at this point. If at any time significant information comes to light that demonstrates serious environment, social or engineering issues then the matter can be revisited.
3. Yes, I support fluoridation of water supplies. Having grown up in Hastings and benefited from fluoridation I have no issue with the continuation of fluoridation. My teeth are testament.
4. Yes, I support the exploration of oil and gas in Hawke's Bay. New tourism ventures and oil and gas are the keystones to further economic development for Hawke's Bay and the East Coast region. Responsible exploration is the key.
David George:
1. No. Napier's people do not want amalgamation:
1. A poorly run neighbour was told 10 years ago, "NO amalgamation" by 75 per cent of Napier people.
2. Today, this neighbour seeks to force amalgamation, denying Napier people "freedom of choice".
* No democracy for Napier
* Hastings debt ($70 million) forced on Napier
* Rate increases for Napier people
* Forced amalgamation with Hastings is theft!
Currently:
* A pro amalgamation group 'positive4change' seeks to take over Napier City Council
* This group has Hastings funding
* The Local Government New Zealand consultation was a farce, with chairman Morrison promoting his predetermined outcome
But, forced amalgamation (like forced marriage ) has no happy ending. It will result in an unhappy, acrimonious breakup. This has happened overseas on many occasions: Consider Noosa's split from Sunshine Coast Regional Council, Montreal amalgamations, Los Angeles sessions.
Democracy is seen in Swiss cantons.
Forced amalgamation, justified by hubris and theft will fail.
2. No
3. no comment
4. Waiting for Parliamentary Commissioner for the Environment's report. Critical aquifers must be protected.
John Hennessey:
1. No. The first Winder Report said savings of $25 million, when asked to prove it, the second Winder report said savings of $10 million with no reduction in rates based on the Auckland experience. When actually the Auckland experience has seen rate increases for 77 per cent of ratepayers of up to 10 per cent. Local government means local government, Napier residents are strongly parochial and that is something to be admired not scoffed at.
2. Yes. The financial viability of this project is still to be determined. It is based on CHB farmers being able to borrow money to change the land use of their farms to more intensive farming like dairying. If the farmers agree to pre-purchase the water the project should go ahead but if this is not achieved the project should be abandoned.
3. No. Napier does not have fluoridation and I would not support any move to change that.
4. No. Prove it is safe first.
Maxine Boag:
1. No. I oppose amalgamation mostly because it would seriously diminish the democratic representation of the people in the region. The Better Hawke's Bay proposal would mean the unitary council would have so much to do, in managing the affairs of five local bodies, that councillors would have no time to spend out in the community listening to their constituents. It would also mean that Napier's representatives would be in the minority when the unitary council made decisions affecting Napier citizens.
2. No. I am still watching the debate on the dam, and may change my mind. It is a huge undertaking and there are many risks involved, which may or may not be mitigated.
3. Yes. Fluoridation is supported by solid evidence and the health profession. It is terrible to see little children with decaying teeth and anything that is effective in reducing that has my support.
4. No. There are too many risks of oil spills damaging the environment. Fracking imposes real risks to the precious Heretaunga Plains aquifer.
Tony Jeffrey:
1. No. I support sensible boundary adjustments, shared services, contractual alignment, planning and fee harmonisation, and a regional major projects committee but believe that combining treasury and governance functions would result in greatly reduced economic and social outcomes for Napier citizens.
2. Yes. If best practice environmental stewardship along with a neutral fiscal impact on our region's ratepayers is ascertained. Climate change and growth market demand has made sustaining and increasing our region's productive land capacity essential. The HBRC still has many environmental, consultative, regulatory, and fiscal sustainability tests to pass before the retention scheme receives our communities' unqualified approbation.
3. No. Napier enjoys the purity of its potable water and has superior dental health statistics to fluoridation-supplied Hastings.
4. No. Not if there is risk to our region's natural aquifer. Although the targeted areas are not in Napier's jurisdiction they encompass its water source. The NCC has registered as an affected party to any fracking resource consent applications.
Stuart McLachlan:
1. My answer to this question is simple - have a binding referendum and whatever the citizens of Napier vote for I will support.
2. I would like more consultation with the citizens affected in relation to that - viz iwi, conservation groups, Fish and Game, environment issues, definite cost and so forth. Far more consultation and work needs to be done in relation to this matter.
3. I believe further research needs to be done in relation to this matter and if I am elected to council would be open to representation.
4. If it would involve many jobs for New Zealand's particularly Hawke's Bay People and would not cause harm to the environment and I be in favour in relation to these matters. However again I believe more research and studies need to be done in relation to these issues.
David Trim:
1. I believe amalgamation is inevitable. If we can't sort it out ourselves, eventually the Government will. Therefore we must concentrate fully on what Napier can gain. As mayor I will work hard to preserve our culture and identity, and will strive for the best benefits for Napier, such as retaining council chambers here.
2. Land-based industries are a huge proportion of our employment. We must protect these industries from drought and continue increasing these sectors. I am in favour, as it supports these industries, ensuring growth and consistency. However, the process appears to be lacklustre to date and we need more certainty about control measures once completed.
3. Yes. The evidence is overwhelming in the favour of benefits compared to side effects. The naysayers would be better spent focusing on decreasing our children's sugar intake.
4. Yes, but not fracking. We can't afford to not explore new income sources. Economic prosperity won't be achieved by relying on horticulture forever. We must balance our industries with quality employment opportunities and lessen the effects of seasonal work. But we must not damage the environment in the process.
David Trim was incorrectly listed as standing for Hawke's Bay Regional Council in yesterday's Hawke's Bay Today. Mr Trim is in fact standing for Napier mayor and as a candidate in the Taradale Ward of Napier City Council.