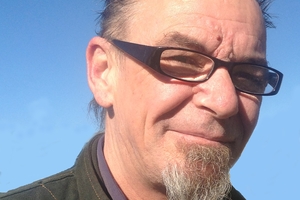 With the local elections looming and voting papers having gone out, Hawke's Bay Today has put four important questions facing the region to each candidate standing for election from Wairoa to Dannevirke and including the Hawke's Bay District Health Board.
Some questions may not directly affect the candidates but they are the major issues affecting the whole region. The series continues today with the Napier City Council candidates.
The questions
1. Do you support amalgamation of some or all of the local councils in Hawke's Bay? Yes/No
2. Do you support the Hawke's Bay Regional Council's plan to build the Ruataniwha Dam in Central Hawke's Bay? Yes/No
3. Do you support fluoridation of water supplies? Yes/No
4. Do you support the exploration of oil and gas, including the method of fracking in Hawke's Bay and Tararua? Yes/No
Ken Wise:
1. I've seen nothing yet that convinces me to trade less choice and representation for the savings (using selective Auckland data) being bandied about by the pro-amalgamation lobby as proof we'll be better off amalgamated. You'd need at least a decade of data to get any idea of any long-term savings. To the contrary, in some Auckland districts rates and costs have risen disproportionately; Auckland's debt has risen; and, more importantly, the greater council is seen as being more unresponsive to the needs of its constituent local communities. For me to vote for any amalgamation, I'd need to see a proposed governance structure that convinces me the new entity will cost-effectively improve on the quantity, quality and efficiency of the services Napier ratepayers receive; and that maintains the current level of access and representation that Napier ratepayers have to council.
2. I support the building of the dam in principle. My only reservations are over the long-term cost of maintenance once it's been built and how that will be funded; and I wouldn't like to see it result in a proliferation of dairy farming.
3. I support water fluoridation. Health and scientific authorities around the world have endorsed fluoridation for decades.
4. No response to this question.
Derek Williams:
1. Qualified no. I am not convinced predicted cost savings will eventuate or the large cost in bringing the 5 authority data systems into compatibility will ensure those.
2. Qualified yes. Only if the first operational consent is to maintain the Tuki above low flow rate at all times I do not support any increase in intensive cropping and dairying over the fragile sensitive CHB aquifer and recharge upper catchments locations.
3. Definite no. It is a violation of the fundamental right of choice on which experts can't agree, with many having no teeth to save - as per my letter published in Hawke's Bay Today on September 17.
4. Qualified yes. Subject to world best practice and effective policing to be in place.
David Hannay:
1. No, not without a fair vote from the people of Napier. I feel we are getting railroaded by the National Government once again
2. More infomation. This is a big project but with little information been handed down to anyone below the dam, an 83-metre dam built on an earthquake line sounds like something the Government would do. Feeling like Fonterra has a hand in this. Will they do to our rivers what they did in Canterbury? For sure they will.
3. With the infomation I have It seems to do wonders for teeth - but is it more that with aluminium been made overseas soon, that the by-product would be harder to find and more expensive?
4. No. Fracking has been proven to be one of the worst ways to get gas out of the ground.
Richard McGrath:
1. No.
2.No. I see few direct benefits to Napier as opposed to the financial risks Napier would have. If it's such a good idea, why aren't the stake-holders such as Wattie's, McCains and Fonterra funding it themselves? Napier residents I have spoken with are concerned about the earthquake risks.
3. No. I believe in self-responsibility and disagree with mass medication. Many people have vitamin or mineral deficiencies, so where do we draw the line on what we add to our water supply?
4. No. I feel it wouldn't be a good idea to frack anywhere near our aquifer as there is too much risk to our water supply.
Annette Brosnan:
1. No. Personally I do not think an amalgamation would add any value to Napier. I support cost savings through sharing services wherever practical and support decisions on reorganisation being made by citizens.
2. Yes. I am not opposed to the concept of water storage. I believe if the regional council can deliver what is proposed. With intensive consultation and calculated financial risks, this can be a positive for our rural sector and all of Hawke's Bay.
3. No. Fluoridation of water is not an issue I have strong personal feelings on. I support Napier's current decision not to add fluoride to our water. However, I understand that health and dental organisations worldwide have endorsed its safety and effectiveness.
4. No. There is a balance between individual rights vs common good. In the end I will support what the people want on this issue. I do not think that major oil exploration has a place in Hawke's Bay.
Mark Herbert:
1. Amalgamation. Napier ratepayers will be liable for Hastings debt as so-called "ring fencing " is not an option.
Napier has tens of $ millions of saleable assets including leasehold land, parklands subdivision, lagoon farm, proposed business park etc. An amalgamated council could sell these assets and spend the money anywhere or on anything.
2. The HBRC has not convinced me that this project is financially viable. I do see the benefits but i also see the pitfalls and the ramifications to the ratepayers of H.B. if this project failed to meet projected budgets. There are also environmental issues that need to be addressed.
3. Napier residents do not want fluoride and neither do i.
4. There are so many differing opinions on this issue it is hard to know what is fact from fiction. When it has been proven to me that fracking will not damage the aquifer or the environment I will support it.
Aline Bradley:
1. No. I have not seen a model that has impressed me, I believe in sharing resources and working efficiently so as not to waste rate- payers' money. I think Napier has a lot of internal housekeeping to sort out before we start inviting the cousins around. But it's not about what I think about amalgamation, I will abide by the results of a referendum.
2. No. I am not yet convinced that the dam will deliver a return on the $600 million investment. Apart from this, there still is the environmental impact to consider. I think that $600 million could yield a much better return invested in initiatives around food hubs, call centres and IT innovation. Jobs generation is the key focus for our families.
3. No. I have read mixed case studies. But, I would abide by the results of a referendum.
4. No. But I do support the exploration and economic development around our natural resources however I am not convinced that fracking is a safe way to achieve this. The greatest need in Napier is job creation for our children & grandchildren and we need to stay focused on this.
Keith Price:
1. No. I do not believe that the current proposal for amalgamation benefits the people of Napier. I do think that we will benefit from a boundary change, and the expansion of shared services to capitalise on efficiencies.
2. Yes. The dam has potential to create a sustainable water supply for the future. The engineering, environmental and economic assessments still need to be completed and these will need to show feasibility and security for the ratepayer.
3. No. The water that we drink out of the tap in Napier is some of the purest water in any city and I believe in protecting this resource from contamination or modification.
4. No. The environmental effect of this is yet to be explored to the extent that I would require for the people of Napier. It does not affect Napier at this stage and we would need to undertake some rigorous testing before it could be considered.
John Cocking:
1. No. I am supporting an independent Napier sharing services with its neighbours in a sensible cost effective way.
2.Yes, I support the concept of the Ruataniwha dam but the economic and environmental issues are far from being sorted. I do not want the dam to upset the ecological balance of the Bay or become a burden on existing or future ratepayers
3,No, Napier's water does not have fluoride added. It does contain some flouride naturally. I would advocate free fluoride tablets for those families who think they need additional amounts of fluouride.
4. No, I believe that fracking in the Bay poses too many risks to the environment.
Kirsten Wise:
1. No
2. I require further information on the environmental impact.
3. No
4. I require further information on the environmental impact. I believe a councillor's role is to represent the views of their constituents, ward and city and this should not be over-shadowed by their personal views and agendas.