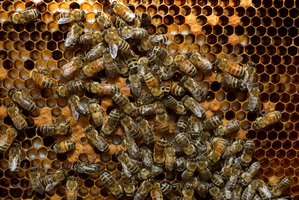 A man is in a critical condition in hospital after receiving between 50 and 100 bee stings in an incident in Hawke's Bay today.
The Lowe Corporation Rescue Helicopter said the 43-year-old had stopped to check on bees he had been transporting when the queen flew down the back of his shirt and the other bees followed.
The incident happened at Putorino in northern Hawke's Bay.
The man was airlifted to Hawke's Bay Regional Hospital.