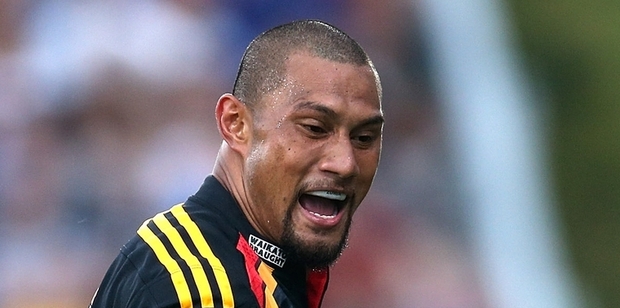 Hawke's Bay Magpies rugby team's head coach Craig Philpott heaped kudos on Telusa Veainu after announcing the signing of Chiefs star Robbie Fruean yesterday.
"Telusa [the 2013 Magpies winger who is now Australia-based] is a good friend of Robbie and like Andrew [Magpies and Chiefs player Horrell] did a top job in telling Robbie what a great place the Bay is and how well he would fit into the Magpies environment," Philpott said.
He pointed out the signing of Fruean, 26, for the 2014-2015 ITM Cups was a massive coup for the Bay as numerous other provinces including Canterbury, Wellington, and Waikato were also chasing his signature.
"With Horrell, Jason Shoemark, Robbie and Richard Buckman we have plenty of options and flexibility in the midfield. Hopefully now we will be able to keep Richard [Buckman] as a wing option because he has been going so well there with the Highlanders," Philpott said.
"Robbie will add real X factor to our midfield and his signing means we now have midfield and outside back options we are really excited about," Philpott added.
A former Hurricane and Crusader, Fruean won the 2007 International Rugby Board World Under-19 Player of the Year award. He took the 2013 ITM Cup season off to recover from a second round of heart surgery.
"We are well aware of Robbie's health issues, now that he's been given a full medical clearance we believe our highly experienced trainer, Grant Dearns, will ensure Robbie gains the full confidence to perform consistently at the very high level we all know he's capable of," Hawke's Bay Rugby Union CEO Mike Bishop said.
Fruean said he looked forward to playing for the Magpies: "They play a really exciting brand of rugby and I know they have amazing fans to play in front of."
He will arrive in the Bay once the Chiefs' campaign ends.