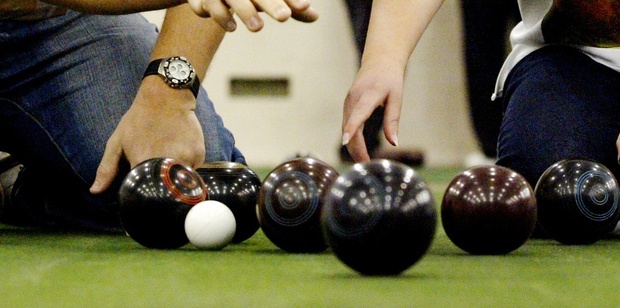 Waikato's Teri Anderson made history at the national indoor bowls championships in Taradale yesterday.
The Matangi club 20-year-old became the first player in the 65-year history of the Lion Foundation nationals to reach three finals in the same year and it was a case of third time lucky. After losing the singles and pairs finals earlier in the week at the Pettigrew-Green Arena Anderson was the lead for the winning triples team which was entered through Auckland's Olympic club and also included skip Grant Rayner and Paul Psaila.
They beat John Frelan, Darryn Bell and Gayleen Bell from the Tatuanui club in Waikato 9-8 in a tense final. Rayner's trio led 9-1 before Frelan's team clawed their way back and trailed by three at the start of the last end. They scored two shots and hoped a measure for third would go their way, but missed out.
Afterwards Rayner paid tribute to Anderson for her achievement and for what he called "awesome bowls".
It was Rayner's sixth national title and the eighth for Psaila. Anderson has three.
In the semifinals Rayner eliminated Wayne Baker, Mark Appleby and Annelies Baker from Waikato 12-4, and Frelan beat Paul Wright, Richard Caddy and Carol Wright from Auckland 9-7.
The Pirimai trio of Rod and Sue Fleming and Danny McIsaac did the best of the Hawke's Bay teams and reached the last 16.