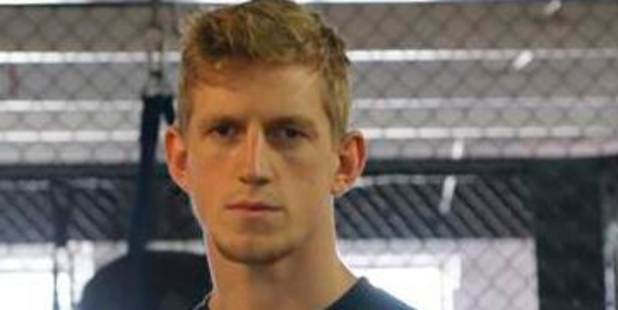 For Hawke's Bay kickboxer Jamie "VDK" Van Der Kuijl the contrast is huge.
He was introduced to kickboxing in the humble surroundings of Wairoa's Thai Boxing Gym in 2009. In four weeks the former Wairoa College student will be travelling to Los Angeles to train with Team Oyama under head trainer Colin Oyama in one of California's most prestigious mixed martial arts gyms.
"I'll never forget that gym in Wairoa. It had a concrete floor and no toilets. I was docking sheep for a holiday job with members of the Hapi family who trained national kickboxing champion Willie Rewi ... they invited me down to the gym to back up my talk about how good I could be and I loved it," Van Der Kuijl explained.
"Back in those days I hitchhiked everywhere in search of fights and I would often sleep in the venues where the fights were on the night before so I wouldn't be late for weigh-ins the next day. I never had to wait long for rides and should everything go to plan in the States I'll have a lot to thank all the people who picked me up back then for," Van Der Kuijl said.
The 2010 Wairoa Sportsman of the Year intends to spend two years in California.
"The goal is to secure a berth in a UFC league. I'll have 10 or so kickboxing bouts and if Colin [Oyama] is impressed he will contact UFC organisers."
"Basically I'm pursuing the dream. I'm going over there to take a beating but at the same time learn as much as I can from the best and bring that info back to the Bay," Van Der Kuijl said.
The big names Van Der Kuijl will get to train alongside and quiz will include legendary UFC champions Quinton "Rampage" Jackson and Jacob Christopher "Tito" Ortiz. A former UFC light heavyweight champion, Jackson, is a mixed martial artist, professional wrestler and actor.
Jackson played the role of Leroy Johnson in the 2008 film Bad Guys and Matador in the 2005 film Confessions of a Pit Fighter. Ortiz is also a former UFC light heavyweight champion and in 2012 became the ninth inductee into the UFC Hall of Fame.
For Van Der Kuijl, a bloke who grew up idolising Dragon Ball Z and Bruce Lee, this is the ultimate experience.
One of his trainers had a similar stint in 2001 and Oyama is in regular contact urging the trainer to send Kiwi fighters to the States.
Although Van Der Kuijl, 23, fights in 85kg class divisions on Kiwi turf he intends to drop down to the 77kg ranks in the United States.
"Over there the quality of fighting is up another level ... I want to do well."
Van Der Kuijl will use a lot of the knowledge gained while completing his AUT Bachelor of Sport degree and majoring in exercise science as he sheds the necessary weight in safe fashion.
A 2010 and 2012 IFMA national 86kg division champion, Van Der Kuijl, was a New Zealand representative at the 2010 IFMA world championships. Another of his biggest claims to fame was his assistant trainer's role with the Warriors NRL team last year and at the start of this year.
Van Der Kuijl was assisting the Warriors sports science manager and former cage fighter Brett Morris.
"I stopped that work as my United States trip became my main focus."
His main work this year has been bouncing.
"I'm still on the bones of my arse ... just like back in those hitchhiking days," he quipped.
One of his biggest sacrifices will be leaving his partner Suzie Bennett of Wairoa who is also his nurse.
"Hopefully I won't need a nurse too often over there," Van Der Kuijl added with a laugh.
A fundraising function for Van Der Kuijl's trip to Los Angeles will be held at Softball Hawke's Bay's Akina Park headquarters in Hastings on Friday night.