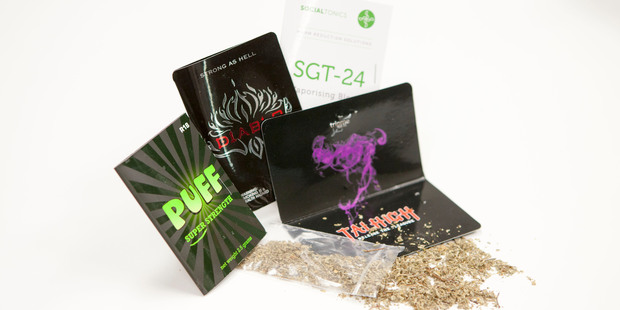 This newspaper has taken a hard line on legal highs for more than a year.
Our argument was simple - psychoactive products were damaging our communities and something needed to be done.
Finally the government has listened to the uprising of anger around the country and ordered all legal highs off the shelves.
Two of our mayors, Napier's Bill Dalton and Hastings' Lawrence Yule, deserve praise for the pressure they put on government to fix the mess.
They made it clear the government had thrown local councils a hospital pass by putting the onus of restricting the sale of psychoactive substances on them.
It is quite outrageous that it has taken so long. For months the government has been saying that banning synthetic cannabis could not be done, now they have done it. One has to wonder if Peter Dunne, National's coalition partner in government, was the right person to lead the charge and there are many out there who believe he has made a pig's ear out of legislating this issue.
I can still hear him on television - as recently as a couple of weeks ago - telling us it would be impossible to ban legal highs.
So, why the big turnaround?
Well, you don't stay in power for as long as National without being sensitive to the mood of the country. In an election year this sixth sense is heightened and on this issue it is clear that John Key took the political temperature and found it boiling hot with emotion.
There was only one thing to do - order all legal highs off the shelves until the producers can prove the risk is low. That will take a very long time. So what we have is an effective ban.
The government will take the credit, but it is the people of New Zealand who made this happen.
They stood up and said no.