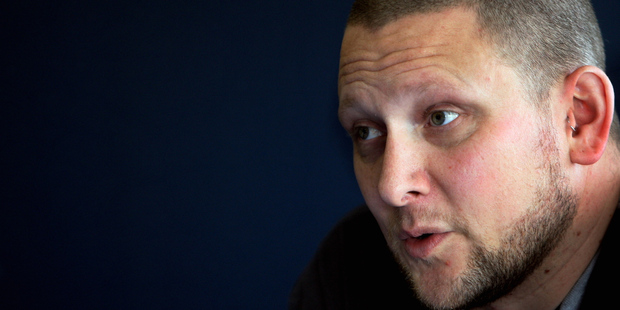 Hawke's Bay Sundevils swimmer Paul Benson almost had his former coach Jon Winter in tears at the national open championship in Auckland on Wednesday night.
"I was so proud ... it was a very special moment," 1996 Olympian Winter said after watching Benson break his 2002 HBPB record in a title-winning 50m fly swim.
The Melbourne-based Benson, who Winter coached during his days as Heretaunga Sundevils head coach from 1998-2007 recorded a time of 24.24s. Winter set the previous record of 24.44s at the 2002 Commonwealth Games in Manchester, England, at the age of 32.
Benson is a younger brother of 2008 Olympian William Benson. Second and third respectively were New Plymouth-based former Sundevil Daniel Bell in 25.02s and Chris Dawson from Gisborne's Enterprise club in 25.06s.
"A bit of reminiscing went down at the end of the night," Winter recalled.
Winter, 43, has had a head coach role at the Raumati club on the Kapiti Coast for the past three years. Before taking up this role he was on the coaching staff at the Auckland Metro club.
Benson finished second in his 100m fly final by 2/100ths of a second last night, an event he qualified third for. His father, Cook Strait conqueror Pat Benson, said if his son won this final he might have had a small chance of qualifying for the Kiwi 4x100m medley final at the Glasgow Commonwealth Games.
Greendale's Bobbi Gichard qualified for the August Pan Pacific Championships on the Gold Coast with a second placing to fellow 14-year-old and junior world 50m backstroke champion Gabrielle Fa'amausili of Auckland in the women's 100m backstroke final. Fa'amausili was ahead at the turn in 29.77 and out-touched Gichard in 1m01.32s with just 2/100ths of a second separating the pair.
Yesterday Gichard recorded the fastest time in the 50m backstroke when she stopped the clock at 29.60s.
Gichard's clubmate Julian Layton was third in the men's 100m breaststroke final in 1m03.00s. North Shore's Glenn Snyders won the final in a Glasgow Commonwealth Games qualifying time of 1.00.39 and Porirua's Ben Walsh was second in 1.02.97.
This was Snyders second Commonwealth Games qualifying time of the meet.
Former Napier Aquahawks swimmer, North Shore-based Ben Gillies, finished third in the men's 200m backstroke final. He stopped the clock at 2m02.50s while the winner Corey Main recorded a Pan Pacific Championships qualifying time of 2.00.65 and Neptune's Kurt Crosland was second in 2.00.82.
The in-form Lauren Boyle was another to swim a Commonwealth Games qualifying time on Wednesday night. The 26-year-old from the United club in Auckland, Boyle, clocked the sixth fastest time of the year, 8m27.48s, when dominating the 800m freestyle final a night after qualifying in the 200m freestyle.
Boyle reeled off laps of 1m03s for the first 500m before easing to 1m04 for the final 300m.
"It's always good to get a qualifying time so I'm pleased with that," Boyle said after the race.
"I felt pretty tired tonight but I have to be able to produce good results every day if I am going to swim all the races at Commonwealths. This is good practice.
"I probably need to produce more consistent speed work under pressure for longer in training," Boyle added.