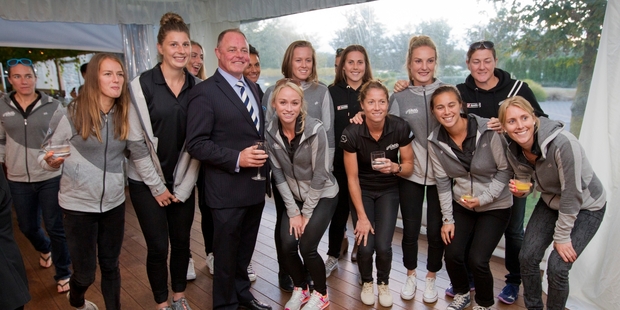 International hockey teams competing in the Hawke's Bay Festival of Hockey were welcomed by Hastings Mayor Lawrence Yule at a civic reception last night.
Spirits were high at the launch, which was hosted by the picturesque Sileni Estate Winery and saw 200 people gather beneath a marquee. Event director Bruce Mactaggart was ecstatic to see locals and guests from further afield. "I look around and think about the journey it's taken us to be here," he said.
Mr Mactaggart celebrated the recent completion of the Unison hockey turf in Hastings, which was the only tier 1 hockey facility in New Zealand, as well as the conception of the inaugural Hawke's Bay Festival of Hockey, which begins tomorrow.
The festival would remain in the Bay for "at least the next 10 years", Mr Mactaggart said.
Teams from Australia, Japan, Argentina, China, Korea enjoyed Hawke's Bay hospitality at the event, including a performance from local Kahurangi Maori Dance Company.
Tukituki MP Craig Foss and Napier MP Chris Tremain were also in attendance.
The Black Sticks women had come from a warm-up game against Japan earlier in the day, which they won 6-1. Their first game in the festival would be against Korea on Saturday.
The Hawke's Bay Festival of Hockey, which has been billed as a tremendous boost for the local economy, would see 65 games played over nine days.