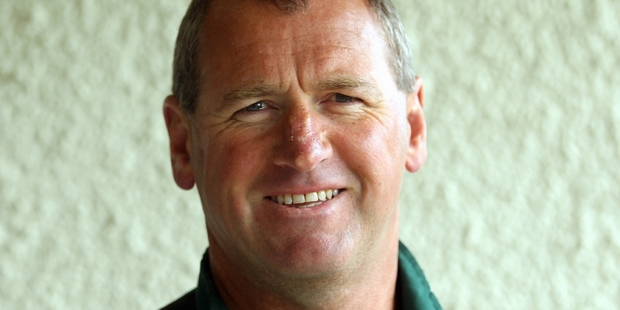 When the Central District Stags are gone, the cream of a region's premier club cricketers rises to fill that void.
The Property Brokers Hawke's Bay senior men's representatives have a rich provincial look about them this weekend as they play their first Hawke Cup elimination round in Masterton.
The Lincoln Doull-coached Bay must go into the game at Queen Elizabeth Park Oval against Wairarapa as clear favourites even though domestic players and Mathew Sinclair are absent.
While keen not to get too far ahead of themselves, Doull is is happy with the composition of the team.
"There's competition for places so that's good," he says of a team that has a pleasing all-round look about them.
But Doull hastens to add it's all very well to have an aura of allrounder surrounding his players but it's equally vital they put their runs and wickets where their mouths are.
"A lot of them are capable with the bat and ball but they really have to put the two components together," he says, emphasising the Swiss knives will need to eye 60 to 70 runs to make a fist of things.
Doull says some players are unlucky not to make it in a selection headache. "We aren't picking players for picking sake but actually having to think about it a little."
Those unlucky players include Complete Flooring Napier Technical Old Boys left-armer Jayden Lennox who has had a strong start at premier club level with the bat but CD Plunket Shield player Ajaz Patel got the nod.
Another left-armer, Jack Arnall, of Heretaunga Building Society Cornwall CC, has also been asking the question.
"We haven't had as much depth in our batting," Doull says, adding The Station Napier Old Boys' Marist opening batsman Jesse Singh was also unlucky to miss out.
He welcomes back allrounder Jacob Smith as Bay captain, after the Cornwall player returned from Auckland.
Doull says the very nature of Hawke Cup matches means they must adopt a mindset of winning everything.
"We hold a bit of respect for Wairarapa actually because, for the three to four years, they have knocked us out in the first innings and they've also beaten Taranaki.
"We've got to earn the right to challenge for the Hawke Cup. They can be a very dangerous side and we won't be taking them lightly."
Last season, the Bay promised a lot on paper but he stresses a loss to the "big boys", as they did to Manawatu, is going to derail their campaign.
His men are keen and the weather forecast in Masterton is promising.
According to Wairarapa Times Age reports, the hosts have called in Kuranui Old Boys medium pacer Tony Russo.
Russo has been in fine form at club level and will add extra depth to a Wairarapa pace attack that former CD Stag Seth Rance will spearhead.
The side also includes Calvin Ball, Sean Jarvis, Stefan Hook-Sporry and Choi Jackson.
The word is the use of the oval park wicket for first time this summer will suit the abundance of medium pacers.
As generally expected Alex Treseder will have the gloves now Robbie Speers is out for the remainder of the season with a broken arm and he will bat at No 6. Jamie Holmes and Jarvis will open, followed by George Deans, Henry Cameron and Harry Clinton-Baker and after Treseder Rance and Liam Burling.
Wairarapa go into this match on a diet of mainly limited-overs or T20 while the Bay won the one-day Chapple Cup tourney in Napier last month.
HAWKE'S BAY: Jake Smith (c), Henry Hunter, Angus Schaw, Sebastian Langridge (wkt), Graeme Tryon, James Mackie, Toby Doyle, Ajaz Patel, Stevie Smidt, Craig Herrick, Ben Jackett, Ben Stoyanoff.
WAIRARAPA: Seth Rance, Calvin Ball, Sean Jarvis, Stefan Hook-Sporry, Choi Jackson, Tony Russo, Alex Treseder (wkt), Jamie Holmes, George Deans, Henry Cameron, Harry Clinton-Baker, Liam Burling.