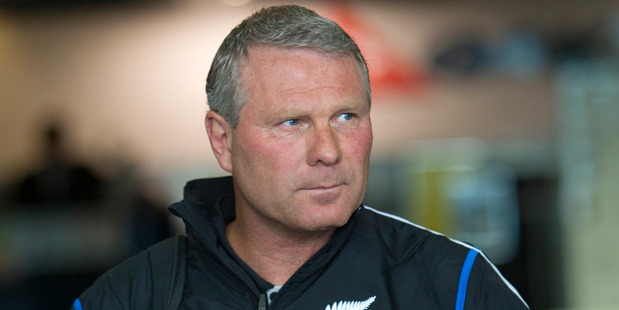 It was all "riot" over there in soccer and there's little evidence to suggest it will be different here for the All Whites next week.
That is, Estadio Azteca didn't need the 104,000-strong crowd to go berserk for them to secure a berth in the World Cup finals in Brazil next year because the Kiwis did it for them.
Were the hosts brilliant?
Hardly. They simply found an opposition who were abysmal, making the likes of Raul Jiminez, Francisco Rodriguez, Carlos Pena, Paul Aguilar and Oribe Peralta look sublime.
Unfortunately for coach Ricki Herbert that was more damning evidence he hasn't got what it takes to foot it at the top level.
Making substitutions to "gamble with flair" is hardly the recipe for progress, let alone success at any level.
Game plans should be built on fundamentals with flair to provide the edge.
Subbing striker Jeremy Brockie with Marcos Rojas smacked of desperation because the former was redundant by default.
After the home match Herbert needs to do what's best for the code - step down, as he did with the Wellington Phoenix.
He built a career on hanging his hat on the pillar of defence but yesterday's barricade was embarrassing in every facet.
That keeper Glen Moss kept the score from straying into double figures also is testimony to a shoddy defence.
Devoid of ideas and vision, the All Whites kicked away scant possession rather than working the ball up field.
It's schoolboy stuff when a cornerkick comes in to find the opposition's only header while five defenders are reduced to spectators.
In fact, players marking shadowed rivals but didn't deprive them of time and space.
Spare me any dribble about EPL's Winston Reid changing their fortune.
Like Moss, the answer to New Zealand's soccer woes isn't an individual but a philosophy that Phoenix coach Ernie Merrick's is trying to instil.