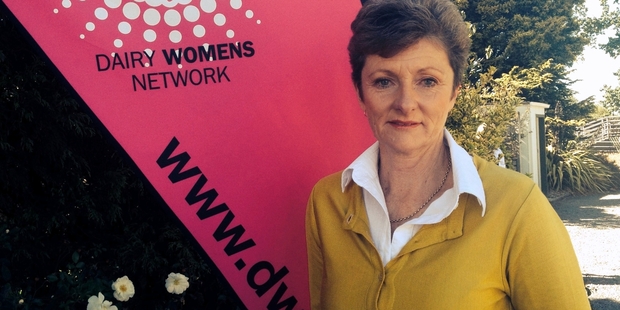 An Atiamuri dairy farmer with 30 years' farming experience has been appointed North Island convenor co-ordinator for the Dairy Women's Network.
Karen Forlong will work 20 hours a week supporting 18 regional volunteers who run regional groups.
Dairy Women's Network (DWN) chief executive Zelda de Villiers was delighted with Ms Forlong's appointment.
"Karen brings a wealth of farming and leadership experience," she says. "Alongside her farming responsibilities she is on the board of Rotorua District Vets and is about to complete the Agri-Women Development Trust's Escalator programme.
"She has also contributed a significant amount of her own time to the DWN over the past 12 years, playing a significant role in organising three of our annual conferences."
Ms Forlong says the network is inspirational and empowering and she applied for the role because women play a huge part in the success of dairy farming businesses. She says she knows what it is like to be new to a farming community, having shifted many times in her early years of share-milking and farming in Matamata, Ngarua, Tatuanui, Kiwitahi, Arohena and Tokoroa.
"This is why the DWN is such a brilliant network. It's a great way to meet women in your community who are on your level; women you can really connect with because they are farming, have similar drivers and are often facing the same challenges."
With more than 30 years' experience dairy farming, Ms Forlong is keen to continue her hands-on role at home where she milks 360 cows with husband Maurice on their 200ha property.
She says her new role supporting 18 North Island dairy farmer volunteers will be her priority.
"Dairying women who put their hands up to run the DWN's regional groups are hands-on farmers themselves, with busy workloads that include juggling farming and family responsibilities.
"Collectively, our volunteer regional co-ordinators have an incredibly broad range of valuable skills. I see my role being to help them develop, share and deliver resources, information and training that is tailored to what the members in their area want."
The volunteers are responsible for planning all the events for the year in their own regions.
Each group has a different agenda depending on the convenor, Ms Forlong says.
"The level they are at in their own farming career, their farming experiences and how active the regional group members are in terms of putting forward ideas and attending events all influence how the regional groups are run.
"I would like to build on our inclusive ethos, aid the planning process and encourage the sharing of ideas between groups about training and events that have worked really well."
Ms Forlong says she will connect with regional convenors regularly via phone and email and looks forward to meeting many of them at the network's regional training in Wellington this month.
South Island convenor Cathie Cotter, from Woodlands, Southland, was appointed in June last year.
The network has more than 5000 members - 18 in the North Island and 12 in the South Island. Membership is free.
APN News & Media