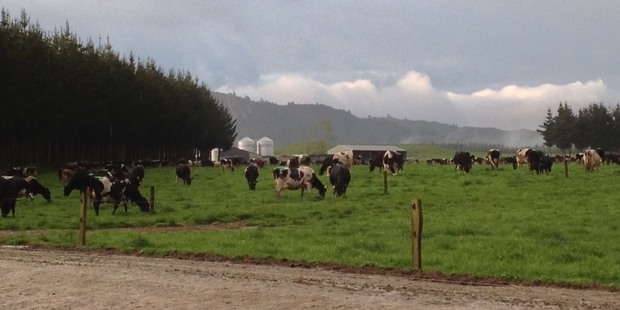 A field day in Central Hawke's Bay on Saturday will give the public a chance to see sustainable farming in action and hear from expert speakers on anything from dairy conversion to Tukituki Plan Change 6.
It's being put on by the Farm Forestry Association and will take place at two properties in the Tikokino area.
The morning starts at Kanui Station, an 800ha property on Matheson Road, and will move to a 150ha Ashcott Road property that is used for dairy support, irrigation and forage cropping.
Between the properties, owned by Gerald Wilson and family, 850 cows are milked (on a 320ha platform) and there are also 800 deer, and 600-700 bulls and heifers.
There is 200ha in crops (grain, maize, lucerne, winter/summer feed), and 100ha of pine forestry, native bush and wetlands.
At Kanui Station, attendees will be taken round the farm to view the drystock and forestry operations before reaching the dairy shed where dairy manager, Anthony Collie will explain the systems.
Paul Klee from Fonterra will give an overview of the dairy industry and conversion, supported by Tony Haslett from Hawke's Bay Fonterra. Dairy NZ director Barbara Kruiger will also give a comprehensive overview of dairying from an industry perspective. After lunch the action will move to Ashcott Road where the significance of the run-off block will be explained, and Hawke's Bay Regional Council's Warwick Hesketh will talk about Tukituki Plan Change 6.
Valuer, Greg Morice will be talking about the implications for property values if the Ruataniwha water storage scheme goes ahead. The day will wrap up with a walk around the large wetland project, and Dave Bartram from BNZ will give an overview of the farming industry from a bank's perspective. This will be followed by a question and answer session and will wrap up with a barbecue by the lake.
Where: Kanui Station, 978 Matheson Road, Tikokino, and 335 Ashcott Road.
When: Saturday, November 9, from 9.30am to 5pm.