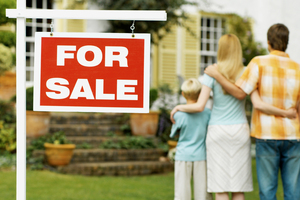 Property investors hoping to pick up bargains at the bottom of the housing market have been disappointed by stubborn vendors, says Simon Tremain of Tremain Real Estate.
"We have had investors coming in thinking they have more power so we have had quite a few low offers," he said.
"Vendors haven't moved - there are a few stalemates in negotiations."
Reserve Bank restrictions on low-deposit mortgages (LVR) had stalled the market, he said.
"Volumes fell in September and October when they should probably be our best months in the year. We are really sure they are back because of the deposit restrictions. It has taken the wind out of the sails of a market that was moving quite nicely."
Reinz figures for October show house sale volumes in Hawke's Bay are among the weakest in the country.
Sales volumes eased by 0.5 per cent from September, despite spring being the time for increased real estate activity.
Compared with October 2012, sales volumes fell by 14 per cent with a noticeable fall in Napier and rural properties.
Reinz chief executive Helen O'Sullivan said Hawke's Bay buyers were "betwixt and between" - uncertain of the restrictions on low deposit mortgages. "Listings continue to be in short supply, however, attendances at open homes have softened indicating that buyers are less active."
The days-to-sell trend has also moved from steady to easing. The overall trend for the region is now easing.
Ms O'Sullivan said the restrictions had caused heightened levels of uncertainty for purchasers and vendors "which is causing a number of prospective buyers and sellers to hold off from committing to the market until they are more comfortable".
"The full effect on prices of the new LVR restrictions may not show up in the national or regional medians for a few months, as buyers with pre-approvals make their purchases and the market adjusts to these new conditions."
The median house price in Hawke's Bay increased by 4.4 per cent in October compared with the same time last year.
Mr Tremain said the Hawke's Bay market was improving "due to other options", such as co-operative societies that were exempt from LVR restrictions and that banks were "starting to relax".
"Initially the banks just put the freeze on." Improved numbers at open homes were resulting in more offers. "We are starting to see some really good numbers coming through."
The house market was "set for movement" in the regions for the next two or three years.