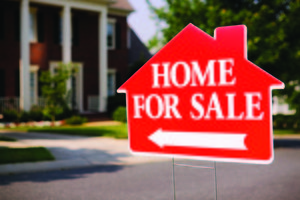 Hawke's Bay house prices have jumped $40,000 since last year as buyers compete for record low listings.
The latest Real Estate Institute of New Zealand (REINZ) figures show the median Hawke's Bay house price rose from $255,000 in August last year to $295,000 for the same period this year.
The median price is $1000 below the all-time high reached in April 2012.
Figures showed Napier experienced the biggest hike, to $318,000, while Dannevirke's median price fell slightly compared to last year, to $111,000.
The median house price in Hastings surged to $290,000.
More than 220 houses sold in Hawke's Bay during August, up from to 209 in the same month a year ago.
Hawke's Bay region REINZ spokeswoman Elanor MacDonald said increased prices in Napier and Hastings were being driven by the Reserve Bank's looming home-loan restrictions.
"We've seen an increased volume in that $200,000-$400,000 sales bracket."
But the number of listings in Hastings had dropped to the lowest in "a very, very long time", Ms MacDonald said.
"In that mid-section, the number of listings versus the number of sales is really tight.
"[There are] lots of multi-offers and lots of interest."
REINZ chief executive Helen O'Sullivan said Hawke's Bay buyers were active in increasing numbers.
"Inventory levels are rising in Hawke's Bay in contrast to many other regions, which is offering buyers more choice and dampening vendor expectations, although listings remain relatively constrained."
National house prices continue to rise as pending limits on low-equity home loans put pressure on the market.
But the number of houses being sold appears to be slowing.
The national median sale price rose $5000 to $390,000 in August, up 5.5 per cent from the same month in 2012.
"Agents report across the country that potential sellers are taking a 'wait and see' attitude in terms of rising prices and what effect the Reserve Bank's new lending policy will have on the market," Ms O'Sullivan said.
"This uncertainty in the short term is exacerbating the problem of supply, although there should be a traditional lift in properties for sale as spring takes hold."
The number of houses sold last month fell 3.4 per cent from July, but was up 8.5 per cent from August 2012.
Last month, Reserve Bank governor Graeme Wheeler announced restrictions on high loan-to-value ratio mortgage lending - loans with deposits of under a fifth of a property's value. The restrictions come into effect next month.
And last week he signalled that interest rates would start to rise next year, adding to mortgage repayments. APNZ