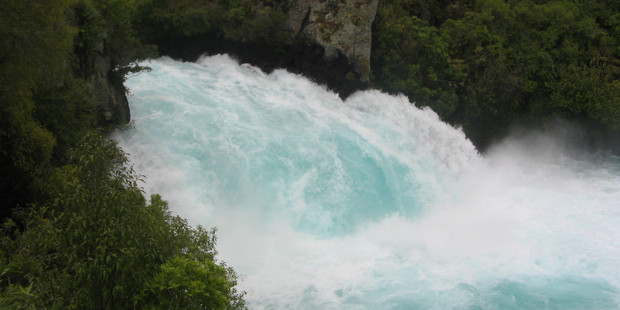 During the school holidays, I had the pleasure of taking the family on a short break to Taupo.
I love Taupo - even at this time of the year when it is pretty cold during the day and freezing at night.
A mere two hours away, the drive is quite pleasant, although you have to be quite careful in the mountainous passes. What I like about Taupo - apart from the breathtaking beauty of the lake and surrounding mountains - is that it has a certain bustle about it. No matter what time of the year you go there, there are always loads of tourists passing through. We went to Huka Falls one weekday afternoon and there was quite a throng of people. Taupo CBD always seems to have people enjoying themselves at the numerous bars, cafes and restaurants. Inevitably, I always start making comparisons with Hawke's Bay. Obviously the big advantage, apart from the lake, that Taupo has over us is that the town is on State Highway 1 - the direct route to Wellington and the South Island.
We have so much to offer tourists, but unfortunately they have to be prepared to either pay an arm and a leg to fly in or be prepared to deviate in their road trip to Wellington. I believe that it is these obstacles that make it important for us to do everything we can to entice tourists to Hawke's Bay. Make them realise that it is worth the effort. We have so much to offer with spectacular scenery, wonderful cycleways and marvellous wineries, but we still need that extra little push. Every little bit counts, from something as small as Napier City Council considering investing $130,000 more free Wi-Fi hotspots in the CBD to larger projects like the development of Marine Parade in Napier or building a Visitor and Information Centre at the base of Te Mata Peak.
Let's keep looking for anything that can increase our attractiveness to tourists. We know we love it here, but it is up to us to make tourists love it too.