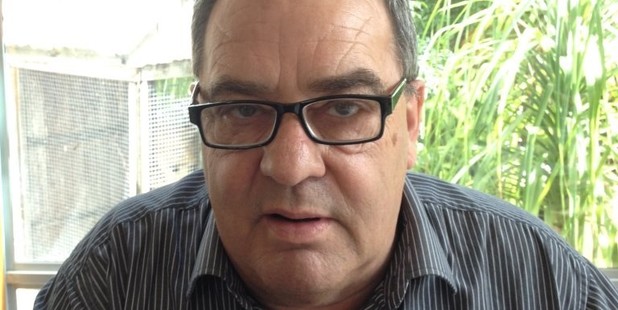 A COUPLE of weeks ago I listed the reasons I considered this year's general election will be a close result and this week I was tacitly supported by Prime Minister John Key indicating that he would seek to accommodate Colin Craig's Conservative Party.
As Craig's party scored around 2½ per cent of the party vote in 2011, but did not win an electorate, a small but significant slice of the right-leaning vote was wasted.
Craig was practically unknown at the time, apart from his objection to the anti-smacking law, and my guess is that the attraction to party voters was the name "Conservative", in the same way as the "Shooters and Fishers Party" sometimes draws a quota in the New South Wales Upper House.
Craig is something of an oddball. He makes a virtue of smacking his 8-year-old daughter, has expressed doubt about the moon landings and doesn't rule out the existence of "chemtrails".
This is a bizarre conspiracy theory which maintains that the elongated clouds left behind by jet aircraft are a long-term programme of spraying humanity with some malign concoction. The purpose of this is unclear even to true believers.
I met Colin Craig three or four years ago at a radio station Christmas party. He didn't seem too weird, but told me he was dubious about evolution.
If Mr Key wants to access this support for a re-elected National-led government after September and perhaps pick up two or three extra seats, he'll have to gift Craig a safe National electorate.
Craig's preference is for somewhere on Auckland's North Shore, but none of the sitting National MPs wants to budge.
A place on a party's list is less preferable than an electorate seat, where MPs can, and do, dig in for life and thumb their noses at party hierarchies.
Political journalists have speculated on a variety of electorates which would fit Craig's needs, but have missed the obvious solution.
First was the new seat of Upper Harbour, but Paula Bennett rapidly staked her claim for that, her seat of Waitakere having been abolished and largely replaced by the safe Labour seat of Kelston.
The Rodney electorate, where Craig has his home, then came into the frame but the successor to Sir Lockwood Smith, Mark Mitchell, quickly scotched that idea, as did long-serving East Coast Bays MP Murray McCully.
Craig had a quick glance over the Harbour Bridge at Pakuranga when Maurice Williamson fell from grace, but John Key himself torpedoed Craig's chances in the seat of his childhood by endorsing Williamson's ongoing survival.
Attention then turned to Maggie Barry in the North Shore electorate. Barrie has maintained the tradition of media somebodies struggling when they get to Parliament, and probably sensing that a winnable list placement may be a one-off, she also dug her heels in and proclaimed her undying affection for her electorate.
The only North Shore electorate that has not figured in the journalists' fevered imaginings is the obvious solution to National's problem.
The Helensville electorate is a safe National seat that sprawls from Kumeu in Auckland's outer west to Albany, on the North Shore and close to where Colin Craig has his electoral enrolment.
It is held by John Key, leader of the National Party, and an obvious candidate for its list.
National, like all of the parties, automatically places its leader and deputy leader at the top of its list and many significant political figures are and were list MPs. Just a sample includes both of the Green Party co-leaders, Winston Peters, Don Brash, Steven Joyce, Sir Michael Cullen, and current Labour Deputy Leader David Parker and, after the election, Bill English.
Although he racks up huge majorities, it's not as though Mr Key has taken the seat to heart. He doesn't live in the electorate, his kids never went to school there and his electoral address is now his Parnell pile, four electorates distant from Helensville.
While first running for the seat he maintained an enrolment address in the electorate while his mansion was under construction but there's no evidence that he ever lived in the place. However, his enrolment at that time was deemed valid as he and his wife "intended" to move in.
His detachment from the seat is such that he says he didn't even know when the huge German millionaire Kim Dotcom moved into perhaps the most expensive house in New Zealand a few kilometres from his electorate office and started spending money like water.
The PM has always said that after a defeat he would not stick around and assuming that this happens some time, as it always does, then as a list MP there won't need to be an expensive by-election.
There's the answer. You read it here first.
#Mike Williams is a former Labour Party president who grew up in Hawke's Bay. He is a director of Auckland Transport and the NZ Howard League chief executive.