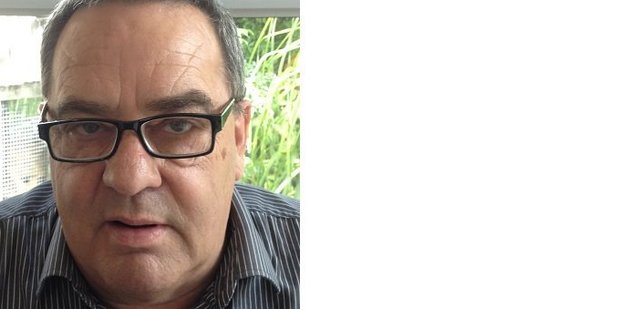 NAPIER is one of the best small cities in New Zealand.
As campaign manager and president of a major political party for more than a decade, I can say that with some authority.
In recent times, I've quite literally been everywhere.
With the MMP system's party vote deciding the outcome of general elections, every vote counts. It's therefore wise to chase every vote.
Napier has assets which go unheralded and I stumbled on one of these 18 months ago when I was looking for a Hawke's Bay property.
There's a nice bit of history left behind in Napier if you know where to look.
In the time before supermarkets, my family got its weekly food supplies from the grocer, the green grocer and the butcher.
Our meat order always included a fore-quarter of hogget which my mum stretched to three or four meals.
This started with a roast dinner midday on Sunday, extended to cold meat sandwiches and then what most called a cottage pie.
For some reason, we called it a "sea pie" though the sea had nothing to do with the ingredients of minced left-over hogget and onions with tomato sauce topped by mashed potatoes (with a squiggly pattern).
While reminiscing with my siblings a couple of years ago, I developed a craving for hogget and ransacked the Auckland butcheries without success. The nice lady in the local Mad Butcher's shop sympathised with me but reported that there was no demand for hogget or mutton these days.
Poking around the nice old villas and railway cottages for sale in behind the Marine Parade in Napier (there were lots on the market at, for an Aucklander, jaw-droppingly low prices), I came upon Downey's City Butchery.
This is a shop out of a time-warp.
You can get any cut of hogget, mutton, lamb or any other meat you fancy and get served by highly skilled blokes who are happy to shoot the breeze and share the local gossip.
In the Bay for Easter, I bought a side of hogget, roasted the lot and invited about 15 of my HB family around for lunch. I would imagine that the sheer juiciness of the hogget is frowned upon these days, but the flavour brought back fond memories and the food disappeared in a satisfying fashion.
I was disheartened, however, to realise that decent jobs for young people in the Bay are in short supply with nieces and nephews having to make do with casual and seasonal work, while bouncing on and off benefits.
This state of affairs was underlined by the new parliamentary electorate boundaries, published while I was enjoying the HB sunshine. Napier may be one of the best small cities in New Zealand, but it is part of a region with a shrinking population relative to the rest of New Zealand. That's why the parliamentary electorate of Napier is sprawling further and further north.
A couple of weeks ago, I lamented the seemingly steady diet of negative publicity Aucklanders seemed to be getting about Hawke's Bay and was condemned by two local Mayors.
I didn't bother to respond to these criticisms as they were of the "shoot the messenger sort" and didn't try to address the financial issues in Napier or the CHB foot-in-the-mouth episode which surfaced in the national media.
A better use of these gentlemen's breath would be to demand a better deal for HB.
My view is that Hawke's Bay is simply not getting its share of the national cake, and that's a big reason why the region is slipping behind.
Close to where I live in Auckland, there's a two-billion dollar plus roading project fully funded by the Government.
A further billion of government money has been promised for a rail tunnel and there's more on the way for an extension to the Northern Motorway, plus a likely new cross-city motorway.
See Napier Mayor Bill Dalton's reaction to this column. http://www.dalton.net.nz/2014/04/hogget/