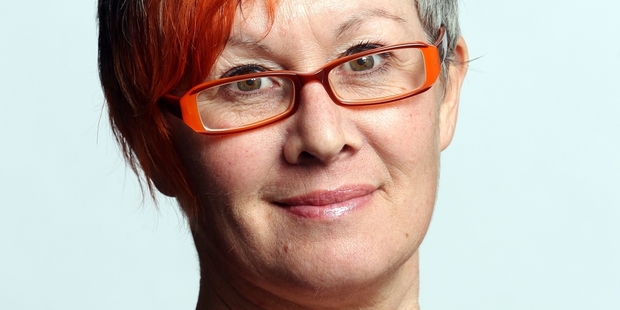 Ever since ACC moved into the new office next door to us I have been eagerly awaiting the arrival of the big truck carrying my ACC case notes. As yet I haven't seen it so they are probably still boxing them up.
Once, when I was waiting for a communication from ACC about some injury or other, I phoned to ask about the delay. After some to-ing and fro-ing a nice case manager said to me "I'm sorry it has taken so long - it appears your file has fallen through the cracks."
"I don't think that's physically possible," I told her.
Reviled as it often is, ACC has been quite good to me. The relationship is fairly simple: I break myself, ACC pays for me to be mended. Then I break myself again. I don't mean to, and I feel bad about being such a burden on the taxpayer. In fact I have long awaited a knock on the door from ACC, delivering an edict that I am not to leave the house without a minder.
Most of my lumps, bumps, breaks and sprains come from owning horses. It might come as a surprise that you don't have to actually ride a horse to end up in the Accident and Emergency Ward. Just standing next to one can do it. I have been trodden on, kicked and bitten. I've had one land on me from a great height and break my arm. But mostly it's riding horses that does the damage, or to put it more accurately, coming off them.
You might note that I didn't write "falling" off. I have been at great pains to explain to paramedics and A&E staff that one does not "fall" off one's horse. That would imply incompetence. One " is thrown from" one's steed, thank you very much.
That said, I have fallen off things. I fell out of a tree fairly recently. That didn't involve an ACC claim but I did severely crush a solar garden light in the fall. I've fallen into a hole in my lawn twice now. The same hole. I really must fill it in some time.
A couple of weeks ago I had the ultimate embarrassing fall - off my high heels in the middle of Hastings. I'm no longer used to high heels as I have barely worn them since the kickboxing incident of 2010, when I sprained my ankle badly and ACC had to stump up for three months of physio. But feeling adventurous (and a little short, to be honest, in my flat footwear) I thought I'd venture heel-wards again.
It was a mistake. I should have perhaps practised around the house before I took to the streets as, stepping from the kerb along Warren St my foot encountered a small stone and over I went. I dropped and rolled to avoid landing on my right knee (still dodgy since the stepladder crash of 2012) and I landed in a heap on the roadside.
I instinctively checked for witnesses. Apart from a courier driver who was studiously ignoring me (thank you, whoever you were) there was no one.
All that was injured was my pride and some skin off my hands.
I'm still in the high heels but I can't really blame the shoes. After all, the day I ran myself over with my own car I was wearing gumboots and that wasn't helpful either. I thought I was stomping on the brake as I jumped in and whipped the gear lever into reverse. I wasn't. I was on the accelerator and before my right foot could join my left foot inside the vehicle I had run it over and was driving up my own leg. It didn't do much damage, just as well as it would have looked bad on an ACC form.
Speaking of which, I think there's a truck backing up to the ACC office. I'll just pop out and make sure no one gets an injury lifting out my case notes.
Rachel Wise is a lifestyle block owner and community newspaper editor.
Jacoby Poulain is on maternity leave.