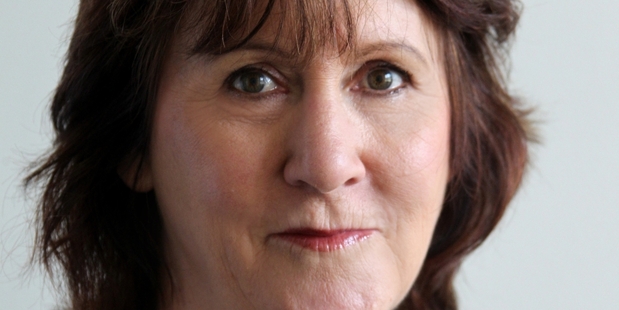 Havelock North's Gail Bower and Dunedin's Katharine Webb had three things in common.
Both had protection orders out against their former partners, both were terrified because of threats from these men, and both had had their protection orders breached.
Ms Bowers lost her life because of her partner on June 7 last year and Ms Webb lost her children last Thursday at the hands of their father.
Edward Livingstone shot his own children to death, and then himself, a crime that has shocked the country. Looking back, all the signs where there that this man was unstable. He had breached the protection order twice.
I imagine a protection order is not lightly given. It is made by a judge as protection against domestic violence.
I got the following from the Family Court of NZ website: "A judge can make the order if they are satisfied that: There has been domestic violence, and the order is needed to protect you and any children that usually live with you from the person who has been violent."
The respondent is not allowed any contact including texts, emails, phone calls and letters.
From the same site: "It is a criminal offence to breach any of the protection order conditions. If police arrest and charge the respondent they will have to appear in the criminal court. If a respondent is convicted in criminal court of a breach of the protection order they can be sent to prison for up to two years."
Livingstone breached his conditions twice. The second time, the judge was told that Mrs Webb was terrified and had installed a panic button beside her bed. Incredibly, the judge didn't want to convict Livingstone because he was worried it could "cost Livingstone his job, which would outweigh the gravity of the offending".
What is the point of a protection order if the respondent is not made to stick to the letter of the law? A piece of paper alone cannot protect these woman, they need the law to back them up. This is not to say that protection orders are not worth having. Of course they are.
I know hindsight is a fine thing but, goodness, what more could Ms Webb do to convince a judge she was afraid for her family's lives?
He should have been locked up until he had the help he so obviously needed.
To me, this is just another case of our justice system being too soft.
Livingstone basically hoodwinked the judge, acting remorseful, all the while planning the worst possible revenge. He took from his ex-partner what she loved most in the world. Her beautiful, beloved children.
She had done everything in her power to protect her family but in the end the system let her down. What can be done to stop this ever happening again?
Justice Minister Judith Collins has announced plans to use GPS monitors to track violent men. Will this be enough? I doubt it. If someone breaches a protection order, red flags should go up. Great big ones.
Don't just give them medication and tell them to talk to friends. Put them in jail, if that's what it takes to keep them away from their victims.
The attitude to domestic violence needs to change. I couldn't believe what I was reading in yesterday's Herald on Sunday. A woman was attacked by a stranger on a street in Auckland. Unbelievably, up to 12 people heard her calls for help, or worse, saw what was happening, and ignored it.
One witness said they thought it was domestic violence and didn't want to interfere. He actually continued washing his car as the woman was beaten.
I understand that people might be frightened but all they needed to do was shout at them to stop and say they were phoning the police.
Nobody's asking for witnesses to violent acts to be heroes and put themselves in danger. But to ignore such violence and carry on as if nothing was happening is just beyond belief.