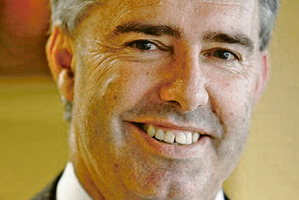 The City Assist guardians who patrol Hastings CBD are doing a fantastic job and the district council needs to keep them on.
I have written about this before but it is quite remarkable how the Hastings CBD has changed for the better in four short months since Hawke's Bay Today highlighted the frustrations of retailers about safety in the city centre.
For whatever reason, the situation had been allowed to get out of hand and something needed to be done about it.
Credit to the Hastings District Council - the money was found and the guardians were employed. The difference is noticeable. Whereas before visitors to the CBD felt unsafe and intimidated by groups of youths loitering around, now people are able to go about their business without being hassled.
On Saturday Hawke's Bay Today Weekend ran a front page story confirming that retailers and the council believe the guardians are doing a good job.
Hastings Mayor Lawrence Yule said earlier indications from councillors were that funding should be put in place to keep the guardians in the city. This is good news and, speaking as a Hastings ratepayer, I believe it is money well spent.
Mr Yule is right when he says that the council is effectively picking up a cost that should be borne by the state, through the police. Unfortunately it is a sad reality that police have more serious crime to deal with.
However, I am still happy for some of my rates to go on this scheme, because it has made our CBD safer and a pleasure to be in. I don't even mind the purple shirts the guardians wear. It makes them visible.
Keep up the good work.