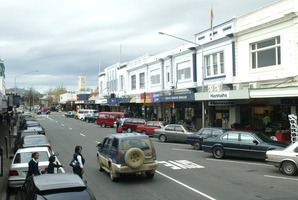 The worst-kept secret is finally out - the Local Government Commission is proposing Hawke's Bay's councils be amalgamated into one super council.
In its draft proposal released yesterday morning, the commission said the new "Hawke's Bay Council" would replace the Wairoa District Council, Napier City Council, Hastings District Council, Central Hawke's Bay District Council and Hawke's Bay Regional Council.
It would also include a small area of Rangitikei District.
Under the proposal, nine councillors would be elected from five wards across the region and a mayor would be elected at large by all Hawke's Bay voters.
The council would have five community boards with 37 elected members.
As we reported in Monday's paper, both sides - those for and those against - were expecting this announcement. At least something is on the table now and even those who believe it has been forced on us will now know what they are dealing with.
There will be plenty of debate over the power of the local boards, the number of councillors on the super council and how much representation each region will have.
That is okay because debate is good.
The next step will probably be a binding referendum where more than 50 per cent will be required to make the proposal a reality.
It will then be up to all residents in the region who care about the place they call home to vote yes or no. Whenever such a referendum happens, it will be a defining moment for the region.
So, when that time comes, make sure you vote to decide your future.