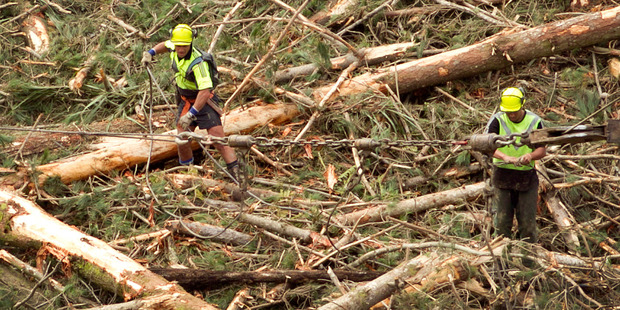 A tree falling in a forest is often the stuff of philosophical debate.
That is, if there's no one there to hear it crash to the forest floor, does it make a sound?
But lately the debated sound waves have been replaced with shock waves in the forestry industry which is now dubbed the "deadliest" in the country.
And for good reason.
The Chief Coroner's office this month released an analysis indicating the industry has the highest rate or workplace deaths - eight lives have been lost on the job this year to date.
Just yesterday a forestry worker near Wairoa was flown out by Lowe Corporation Rescue Chopper after suffering moderate head injuries. He was lucky the trauma wasn't life threatening.
Life insurance companies will no doubt be recalibrating premiums for individuals working in this sector.
The moot point for workers and their families is the issue of culpability.
Some, including Forest Industry Contractors' Association chief executive John Stulen, claim there's a correlation between the recent spike in deaths and the massive rise in offshore demand.
Council of Trade Unions (CTU) president Helen Kelly says the Ministry of Building, Innovation and Employment was "quick to blame" worker error for accidents.
Others believe the on-site culture needs to change before statistics will begin to look a little rosier. And so it goes around and around, a little like the above philosophical riddle.
A robust rethink can't come quick enough for the families of workers for whom gravity affords the gravest of consequences.