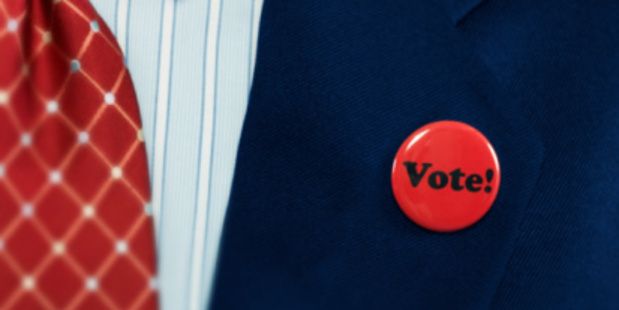 Modern democracy relies on a social compact between citizens and the government they choose to elect, ostensibly for the common good. But it's apparent that compact is breaking down, at both ends.
On the one hand, governance is generally becoming more autocratic and less consensual; less willing to be responsive to what citizens actually want of it. Laws are sculpted or bent to suit "interested parties" rather than the sum of society, with ethical arguments given no weight whatsoever.
This is particularly true in divvying up the natural resources of the country; resources government holds in trust on behalf of all citizens, but which politicians seem to regard as "theirs".
At the same time an increasing number of people are choosing to spurn their responsibilities as citizens, "opting out" of voting and trying to avoid rates and taxes while making no effort to have input into laws and consent processes even when their homes and livelihoods are directly affected.
If the apathy of the common voter fuels the tendency toward corrupt practice by the politicians, the scent of that corruption merely seems to deepen the disinterest of the voters, generating a vicious spiral of deteriorating returns.
That lack of care is what I find inexplicable.
However, I'd suggest a large slice of today's apathy toward governance - or more generally, politics - arises from the technologic generations: those who, unlike the "mechanistic" post-war Boomers, have been plugged in to a very different channel of life.
It's like someone threw a gigantic switch, creating a generational disjoint in how the world's workings are viewed. We Boomers are at one pole of that switch, and the younger "technocats" at the other, peering across a divide in understanding.
From this side, an appreciation of practical politics is one of the "bits" the big switch cut out. Specifically, a sound grasp of one's personal responsibilities in our system's social compact.
See, it's not that I don't "get" that people are disenchanted with the whole shemozzle. Hell, I am too. But in this crowded fully-in-touch world you can no longer simply "drop out" and pretend you're part of something else - because you aren't. Pretence is all it is.
And even if this is the start of a transition to an "holistic world order" underpinned by instant mass communication, I'd be far happier facing this revolt of the numb if any one of them had any sort of plan. But it's aimless, incoherent, disturbingly vague. If it's a "movement", it's a nebulous one, with self-appointed spokespeople like Russell Brand doing a lot of smart, savvy chatter without ever articulating anything concrete as a result. The hypocrisy of him suggesting people "ignore the system" when he relies on it for his lifestyle seems to escape his enraptured followers (in their own lives, too).
Even an anarchist knows you need a framework on which to hang society; a model that utilises things like statistics, so you have some idea of where you're going and can plan ahead.
Maybe I have turned into an old reactionary, but is democracy really so bad? Surely, if it is broke, we should be trying to fix it, rather than standing idle while the wolves tear it apart.
At base the guy refusing to fill in his census form and the politician busy selling everything off are cut from similar cloth. Both have torn up the social compact we rely on, and neither cares how their actions may affect others.
Yet each thinks they are so very different.
That's the right of it.
*Bruce Bisset is a freelance writer and poet.