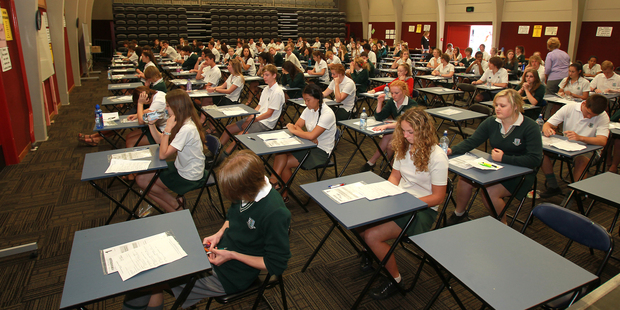 Many parents in Hawke's Bay are going through a difficult time - NCEA exams.
Yes, exams affect the entire family, not just the teenager sitting them.
Strict rules are in place, family members have to tiptoe around and routines change on a daily basis.
It does not matter if it is Year 11 or the final year, many families seem to have one goal - surviving the exams.
It helps if your child is conscientious and wants to work, but then the stress of the situation still seems to rub off on other family members.
A few of my colleagues were talking about it yesterday, one saying he had stopped watching television this week because the noise would disturb his hard-working daughter.
Another person said he was unable to read our newspaper at the breakfast table because his daughter wanted him to read her swot notes aloud to help her revise.
In another family I know, the mother, who is a tutor, sits up late at night marking to keep her studying daughter company.
I say do whatever works.
Most of us have been through the stress of exams and know that it helps when you have a supportive environment that is conducive to study.
It is only a few weeks of your life every year, but it has such a tremendous bearing on the rest of your life.
Good results in Years 11 to 13 set up a student for university life and a degree that could make finding a job that bit easier.
The summer holidays will be much more enjoyable if you work hard now.