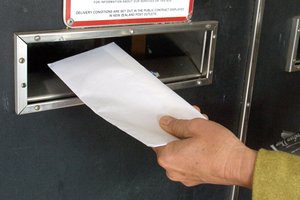 By this time next week, we will have had a few days to absorb the changes the local elections will have made to our political landscape.
We will have new city, district and regional councillors and at least one new mayor in the region, maybe more.
Unfortunately, as in previous years, it is likely the winning candidates will owe their success to a small percentage of us unless things change dramatically between now and Saturday.
If you have not posted your voting papers by the time you read this, you are going to have to make your way to your local city or district council office to hand deliver it.
I would urge you to do so. It may be a chore to vote this way, but local government elections are as important as national elections.
The old saying that you can't complain about the calibre of the people elected if you did not vote is absolutely true.
A quick trip to your council may be a bother now, but you may regret not doing it after the elections when you see who has been elected or you see how close some races were.
These are very important elections because they come at a time when there are many big issues in our province.
Whatever side of the fence you are on amalgamation, the Ruataniwha Dam scheme and other water-related issues, oil and gas exploration or fluoridation (in Hastings), it is important that you choose people who are going to make wise choices.
I will not tell you who to vote for, but as we have tried to do in the run-up to these elections, we will continue to strive to keep your elected representatives accountable to you after the elections.