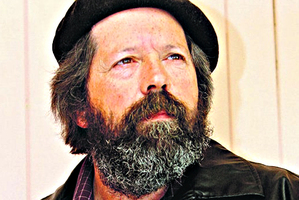 Synchronistic that just when I sit down to write about fluoridation, a mere three weeks ahead of the referendum in Hastings for its continuance or ban, my last remaining molars decide to rebel - violently.
Having lived two-thirds of my life in areas where fluoride is unavoidably added to my water supply and the rest reliant on rainwater for drinking, I suppose I could have a bob each way as to whether the stuff was good for teeth or not.
But to be honest, my lack of chompers is almost certainly self-inflicted: neglect compounded by a low regard for the practitioners of dentistry. Current said practitioner excluded, I hasten to add.
However, my case does highlight one of the thorniest issues of the debate: how can one tell if fluoride is good or bad for teeth when there are so many other factors to consider?
Sugar, especially in lollies, soft-drinks, biscuits, and other instant kid food like potato chips and tomato sauce, has got to be the No1 destroyer of pearly whites.
And, since these foods tend to be cheap and easy energy "fills", it's no surprise low income areas suffer poorly in tooth decay statistics - whether their water is fluoridated or not.
Then there are myriad other sources of fluoride in our modern lifestyle: toothpaste of course, but also in mechanically deboned meat, processed cereals, infant formula, wine, beer, seafood, Teflon pans, fluoridated salt, anaesthetics, cigarettes, plus anything else made with fluoridated water.
Worst is tea; tea plants naturally absorb fluoride and it's estimated someone drinking a litre of tea (only five cups) a day ingests the recommended daily dose of 4mg from this source alone.
Add in that artesian water such as supplies Hastings has natural trace fluoride - in our case, approx 3ppm - and you'll appreciate that even in un-fluoridated areas modern humans easily absorb the maximum recommended dose. And just as easily exceed it.
Things get even more confused when you consider fluoride actually weakens dental enamel. That's why there are so many cases of fluorosis - discoloration of the teeth - today; 32 per cent of US and 48 per cent of British children suffer at least mild fluorosis, and surely weak enamel invites decay?
These contradictions would indicate that adding hexafluorosilicic acid (the actual substance used) to town water supplies makes little or no difference to dental health.
Not surprisingly, that assumption is borne out by the facts. Statistics show while overall patterns of decay have halved since 1954, there is still virtually no difference between rates of DMFT (decayed, missing and filled teeth) in children in Hastings compared to Napier. Indeed, Napier's DMFT rates are slightly better.
Which, I suggest, tells us two things: changes in diet are the main driver for lesser decay; and everyone already gets sufficient fluoride in their diet, regardless.
At which point it comes down to the other - and, for a toothless wonder like myself, the main - major argument in this debate: that adding a toxic chemical to a water supply is forced mass medication.
It's not only unnecessary, it's unconsented.
Worse, it's unconscionable because "overdosing" on fluoride is known to cause bone cancer, kidney failure, glandular and lymph dysfunction, and a number of other potentially fatal effects.
That's why fluoride tablets are labelled "Do not give in pregnancy or to children under 3".
Yet we drink it. Every day. Sans choice.
Well now, Hastings, you have a choice. Funny that the DHB, spending up large to keep us placidly taking this poison, is not at the same time promoting its introduction in Napier. Two-faced? And then some.
As the slogan goes, "If in doubt, vote it out". I'd say it's beyond doubt. That's the right of it.
Bruce Bisset is a freelance writer and poet.