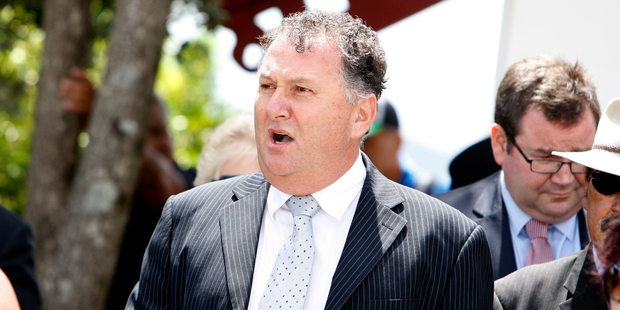 One thing Labour's leadership stoush points up is the extent of discrimination in politics and society generally and the growing challenge of liberal change versus conservative drag.
Most current MPs and commentators of all hues have carefully avoided reference to the fact one leading contender, Grant Robertson, is openly gay. They concentrate, rightly, on his politics and ability not his sexual orientation.
But keeping his "gayness" out of the debate does not make it go away, and like it or not, Robertson's sexuality will be a consideration for many voters.
Despite all sexual discrimination being outlawed and gay marriage now legalised, a significant proportion of New Zealanders continue to perceive homosexual and lesbian relationships as being wrong.
And it is those voters - in Labour's case, the religious core of Maori and Polynesians in South Auckland - who will ultimately determine whether a gay man is acceptable as a Prime Minister.
Unionists, who have 20 per cent of the leadership vote within Labour, are in their own way deeply conservative. They will not back a runner they deduce cannot win.
Moreover even assuming Robertson became Labour's and then the country's leader, the cynical duplicity of politics would see him roasted because of his sexuality. It is a fatal "weakness" he cannot shuck.
But my point is not so much that for these reasons it's a shame Robertson won't be leader and we'll get the pompous David Cunliffe instead, but that the closeting of Robertson's private life illuminates an "acceptance gap" between those I'll loosely term liberals and the rank-and-file.
See, roughly two-thirds of Labour MPs back Robertson, which alone indicates he is best qualified for the job. Media reluctance to discuss his sexuality likewise suggests many commentators see him in a positive light even as they back Cunliffe, perhaps (unstated) because of this issue. But these professionals are not the masses who will make the ultimate decision.
The problem is a growing gap between free-thinking individuals and conservatives; between those educated and urbane enough to embrace societal change, and those either discomforted by or unwilling to confront it.
It can even be argued the now-huge number of non-voters ignore elections because the disconnect between their views and those espoused within Parliament is too great to engage them.
Women reaching for the top know these pitfalls well.
Helen Clark frequently suffered from lesbian or "gay husband" slurs.
Julia Gillard was subjected to worse taunts.
Yet women succeeding to and at the top are no longer unusual, and Labour may well choose a woman like Jacinda Ardern as deputy in looking to form a winning team. Gay men, however, remain outside a real politik formula.
Mind you, modern Kiwi attitudes can surprise. A new poll suggests only 23 per cent believe John Key, yet 59 per cent think he's our best leader. Such two-faced convenience is likely a symptom of "strong leader syndrome", the disease that throws up populist dictators.
To oust Key, Labour's real challenge is to get over its own discriminatory attitudes toward the Greens. Whoever Labour picks is unlikely to usurp Russel Norman as the most effective Opposition leader, and if they spit the dummy at this they can kiss a Labour/Green Government goodbye.
Instead, Labour must embrace "going green" and mean it. The Shane Jones faction must be quietly excised, for while Labour may throw a bigger punch, that punch will not land unless it has Green energy behind it.
That's the right of it.
Bruce Bisset is a freelance writer and poet.