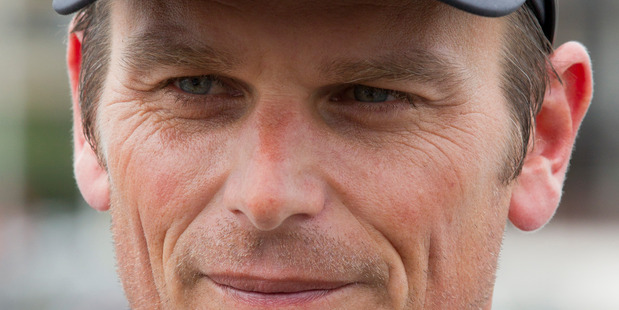 The boat, somewhat ironically, was dubbed Medal.
She was a quaint trailer-sailer my father owned when I was a kid.
I'd like to say the memories were fond ones, but as we raced other yachts in the Hawke Bay chop, I was outright petrified. At speed the boat leaned at perilous angles. We narrowly avoided decapitation when the boom swung across the deck like the Grim Reaper's scythe. To boot there was much shouting from rival boats when us amateurs presented collisions.
At each regatta we came last, or with a touch of luck, second to last. Faded orange, a little battle-weary and prone to not dropping her keel, she was a modest toy.
Needless to say nothing at all like the urbane designs styling the San Francisco waterfront right now.
For years the suffocating litigation surrounding the America's Cup threatened to kill the allure of this contest. The 11 crewmen were rudely replaced with judges and legal types.
But what's playing out now - in the backyard of the Golden Gate Yacht Club - is reinvigorating the Auld Mug.
Gentrified sailing has morphed with extreme boating. Emirates Team New Zealand is like a winged insect doing not much more than aqua-planing across the surf. It's exhilarating.
Hot on the heels of Saturday's Bledisloe Cup win, it throws into sharp relief the grit of the captains we have at the helm of our two flagship sports. Dean Barker and Richie McCaw have their hands firmly on the tiller.
This country couldn't have asked for two finer ambassadors as respective skippers for the country's 1st XV and 1st XI.
It leaves me in no doubt that the latter will do to the Italians - and then the Americans - what the former did to the Australians.