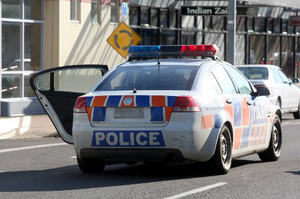 The accidental shooting of an unarmed, complying man by a police officer in Hastings last week is a terrible situation that needs to be fully investigated.
Police were called to a property in Karamu Rd North shortly before 5.30pm on Friday by family concerned about the man's behaviour. The man, Iriheke Te Kani Manu Pere, did not resist arrest and was lying face-down on the front lawn with his hands tethered behind his back when a standard armed offenders squad-issue Bushmaster M4 rifle, "slung" by an officer, discharged as the officer moved forward to help lift Mr Pere to his feet.
Mr Pere is in Wellington hospital where he is in a stable condition.
The police moved quickly to stem the fallout from the incident, with acting Assistant Commissioner (investigations) Glenn Dubier, coming up from Wellington to front the media.
It was the right thing to do because whichever way you look at it, this is a very serious situation and one that should never happen again.
Our police force does a very good job in protecting us and making sure law and order prevails, but the citizens of the country have the right to expect that all officers have the necessary training, tools and discipline required to do what is a very demanding and stressful job.
This was clearly an accident, but one that simply should not happen in this day and age.
The police now have a duty to continue handling this case in the transparent way they have so far.
The incident is the subject of criminal and internal police inquiries as well as a separate one by the Police Independent Conduct Authority.
Let's hope that they get to the bottom of what happened so that procedures can be put in place to ensure it never happens again.