After 90 years, the old Whakaruatapu (Skinny) Bridge is being demolished, as traffic moves alongside on the new state highway realignment.
"The project to construct the new culvert to replace the Whakaruatapu [Skinny] Bridge will improve safety and efficiency in this area," Ross I'Anson, highway manager for the New Zealand Transport Agency said.
"The significant earthworks required for the 1.7km realignment also involves the demolition of the existing bridge which is 90 years old, 22m high and less than 6m wide between the kerbs."
In its place is the new culvert, 120m long, 6m wide and 3m high.
Along with the reconstructed state highway, a new intersection with Tataramoa Rd is also under way.
"Through into May the NZTA will be completing all pavement and drainage works, depending on the weather," Mr I'Anson said.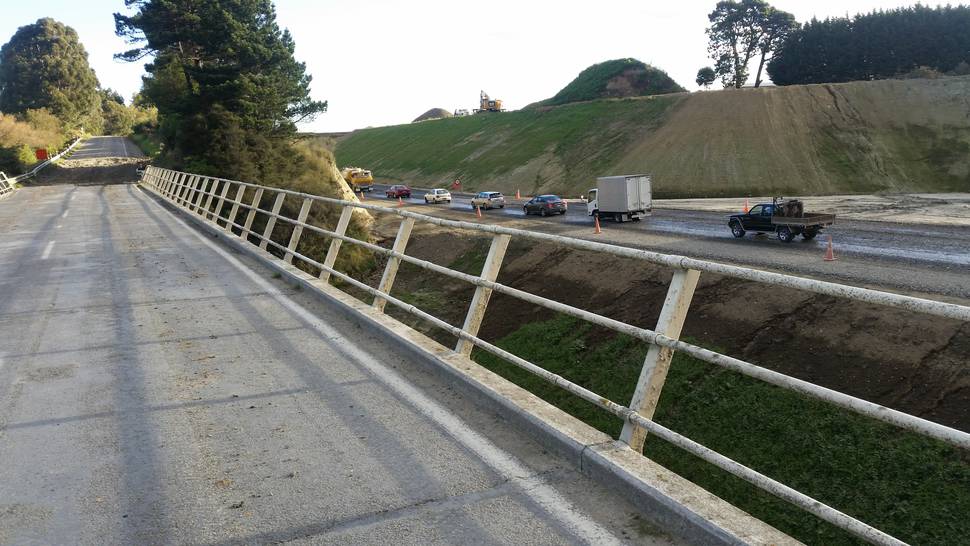 "Wet weather late last year had an impact on the construction programme and we now estimate the new completion date for Whakaruatapu Bridge and the approaches will be April/May."
Whakaruatapu Bridge replacement project facts
* 200,000m3 of earthworks excavation
* 8400m3 of pavement
* 22,000m2 sealed road surface
* 120m piped culvert
* 45,000m2 re-grassed area.