A grove of 81 rata trees planted in memory of Woodville's World War 1 war dead are a historic New Zealand first.
From 1914 through to 1918, 403 men and one woman left Woodville to serve in World War 1, but 81 failed to return. In a special ceremony last Friday rata trees were planted by children from Woodville Primary School, with many having a direct link to those soldiers who lost their lives.
"Originally we saw this as a small local event but it has snowballed to include the 2nd Workshop Company from Linton Army Camp and John Purcell, president of the East Coast RSA. The red rata flowers, like the red poppy, will be a unique tribute to the memory of those 81 soldiers who made the ultimate sacrifice," Ralph Mountford, 84, the president of the Woodville RSA said.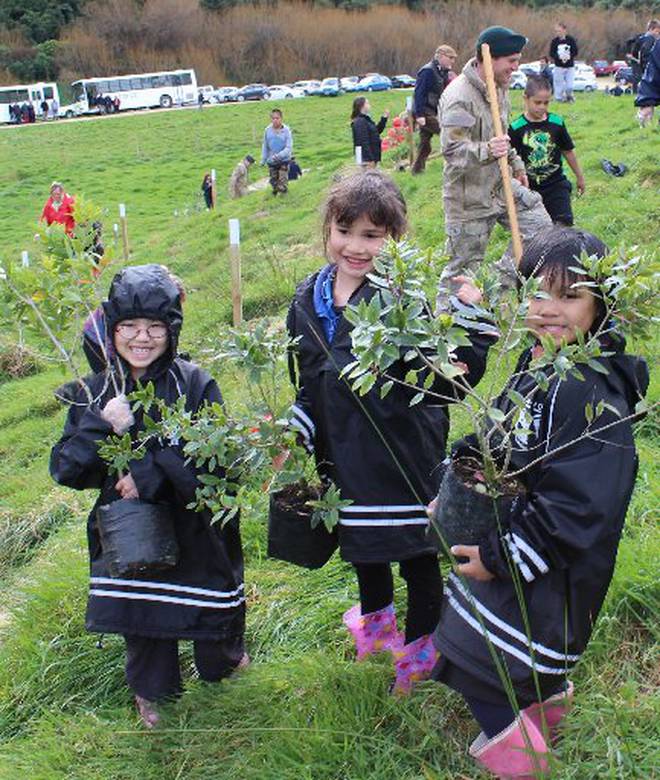 "Ferry Reserve is a wonderful asset to the community and now enhanced with two avenues of rata it will become a special place of remembrance.
"All my mates have gone now. But this is a lovely spot. I've lived in Woodville all my life and as kid at Woodville School I used to come here for picnics and remember the flowering rata in the bush. Sadly the possums cleaned them all out and although I won't get to see these trees flower, I hope the school children here today will."
Mr Purcell told the Dannevirke News the event showed true community spirit.
"For the 81 Woodville soldiers who didn't return from World War 1 to be remembered like this is just fantastic," he said.
Janice Wiri, a teacher at Woodville School, said the plantings connect the children with the RSA, the fallen WW1 soldiers and the Manawatu River.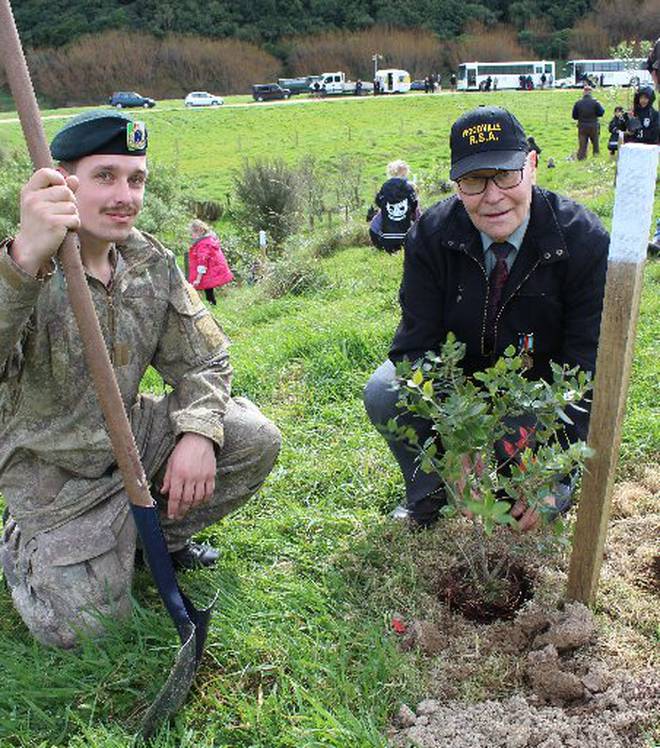 Neil Mickleson, Horizons Regional Council environmental management officer, helped source the trees.
"I feel privileged to be part of this significant and historical event," he said.