From fashion, crafts, to mini makeovers, there was something for Hawke's Bay women of all ages at the Women's Lifestyle Expo.
After a three-year break, the expo had been travelling around New Zealand before arriving in Hawke's Bay this weekend.
Taradale's Pettigrew Green arena was swamped with about 120 companies involved in the two-day event, with exhibitors featuring everything from accessories, giftware, to food and wine. NZME general manager and organiser Renee Murray said there had been a good mix of businesses involved.
Some had come from as far away as Christchurch to be a part of the event, while local businesses also took the opportunity to showcase their wares.
Although there had been a lot of popular stalls, the designated Craft, and Taste zones had been favourites.
"Taste zone was a really popular area, with breads, cakes, macaroons, muesli ... it's gone down a treat."
The Shiseido Moisture Mist and Za Makeup Lounge had been "going all day", keeping staff busy giving mini makeovers until about 10 minutes before the expo closed at 5pm.
There was even a stall, organised by Hastings District mayoral candidate Adrienne Pierce, where attendees could hang out with her, and other female candidates in the upcoming local body elections.
The weekend had been very busy, Ms Murray said, although yesterday was quieter, which organisers thought was caused by Father's Day.
"Saturday was absolutely buzzing with women," Ms Murray said.
"There's been an amazing lot of support."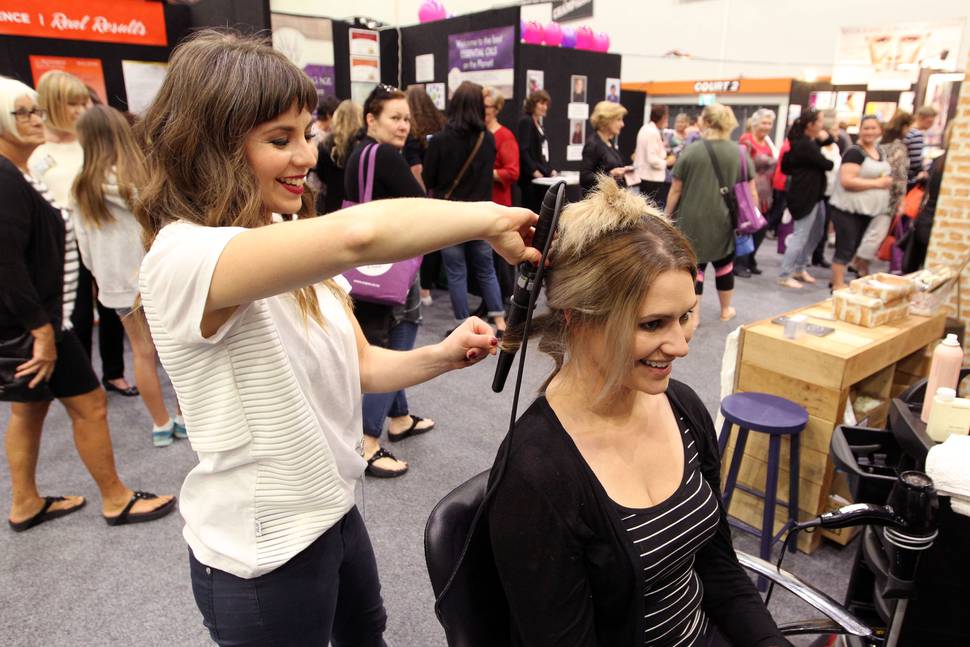 Although organisers expected a turnout of around 6000, they would not know how many enjoyed the expo until next week.
Ms Murray said organisers had been really impressed at the amount of spending from attendees.
"We're really impressed with how much money has come into the show," she said, "previously there's been a good turnout but not much spending.
"It's a really good sign and good reflection of the local economy."
With the show an overall success, Ms Murray said they would be definitely returning to Hawke's Bay next year, hopefully with a bigger show.