Dannevirke's longest running charity sports tournament attracted 23 teams for the 45th annual event on Sunday.
Dannevirke Indoor Bowling Club's Idea Services event has raised $54,138 in 45 years and continues to provide a welcome windfall.
"Dannevirke is absolutely brilliant, with great sponsorship," one of the organisers, John Johnson said.
"This is a really great little town and people never turn us down."
The feature of the tournament which draws indoor bowlers to Dannevirke from Takapau, Feilding, Pahiatua, Marton, Eketahuna and Waipukurau is the encouragement given to Idea Services clients to join teams. This year seven took up the option and the odds of winning a substantial prize are high, thanks to the generosity of local businesses.
"The top 16 teams will get prizes," Mr Johnson said.
"Even a small prize is worth $50 and we've got prizes valued at more than $100."
As well as the goods, $1000 in cash was also donated to the organisers of the event.
"It's good to be able to do it for Idea Services and we know they appreciate it," Mr Johnson said.
And despite bad weather on Sunday, the tournament was down just two teams on last year.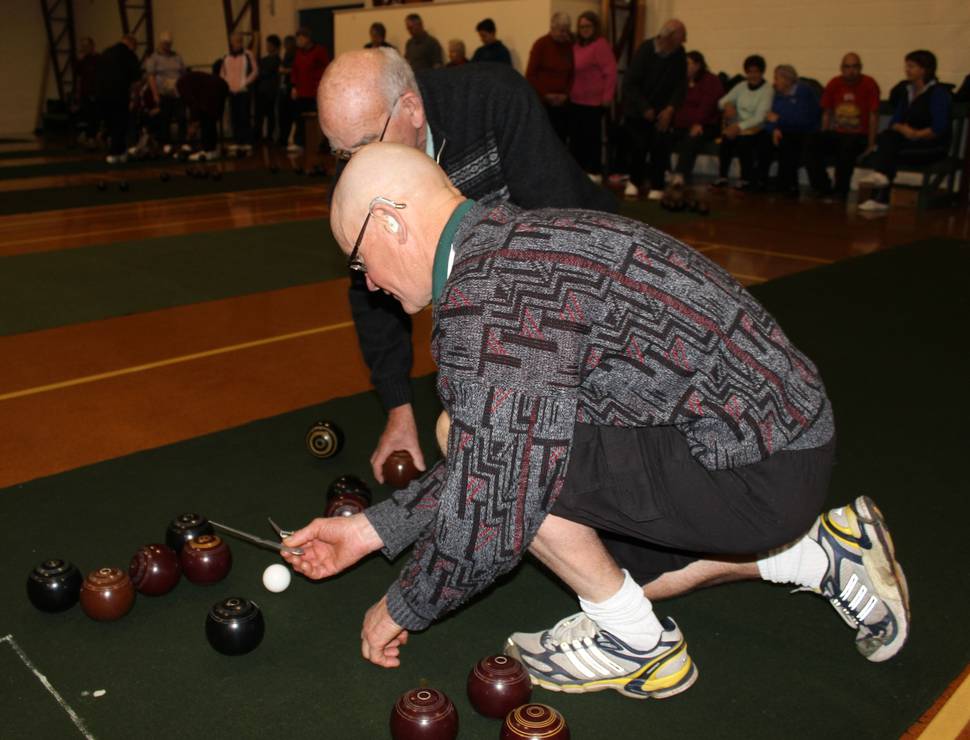 "When this tournament first began we had two rooms in the Sports Centre full of bowlers and raised $500.
"Now we raise up to $2000 a year, even though player numbers have gone down," Mr Johnson said.