A'Deane's Bush at Makaretu in Central Hawke's Bay has had a boost to its population of titipounamu (rifleman) with a second transfer of birds completed over the last week.
In 2014, 60 birds were released into the bush, but population modelling had shown more were needed, said The Conservation Company's Kay Griffiths, part of a Friends of A'Deane's Bush group working on restoring the area.
"The birds transferred in 2014 have done pretty well so far, with some breeding in the last two seasons, and about 20 per cent of those birds still surviving.
"They only have a lifespan of two to three years so it's pretty good, there were probably about 40 to 50 birds there.
"Population modelling, however, has shown it is desirable to have some more founding birds to ensure genetic diversity for the long term."
Thirty-one birds were released over two days over the past week, brought to Makaretu from the Maungaharuru Range via helicopter provided by Farram Aviation.
Titipounamu were once common in lowland bush but predation and habitat fragmentation have seen them in decline over the whole of the North Island. New Zealand's smallest bird, they weigh in at only 5-7g and eat mainly insects and some fruit.
"They are very cute and endearing," Ms Griffiths said.
Representatives from Maungaharuru-Tangitu accompanied nga manu (the birds) on their journey to A'Deane's Bush and were welcomed by mana whenua from Tamatea (Central Hawke's Bay) including all of Sherwood School, and some pupils from Flemington, Tikokino and Te Kura Kaupapa Maori o Takapau.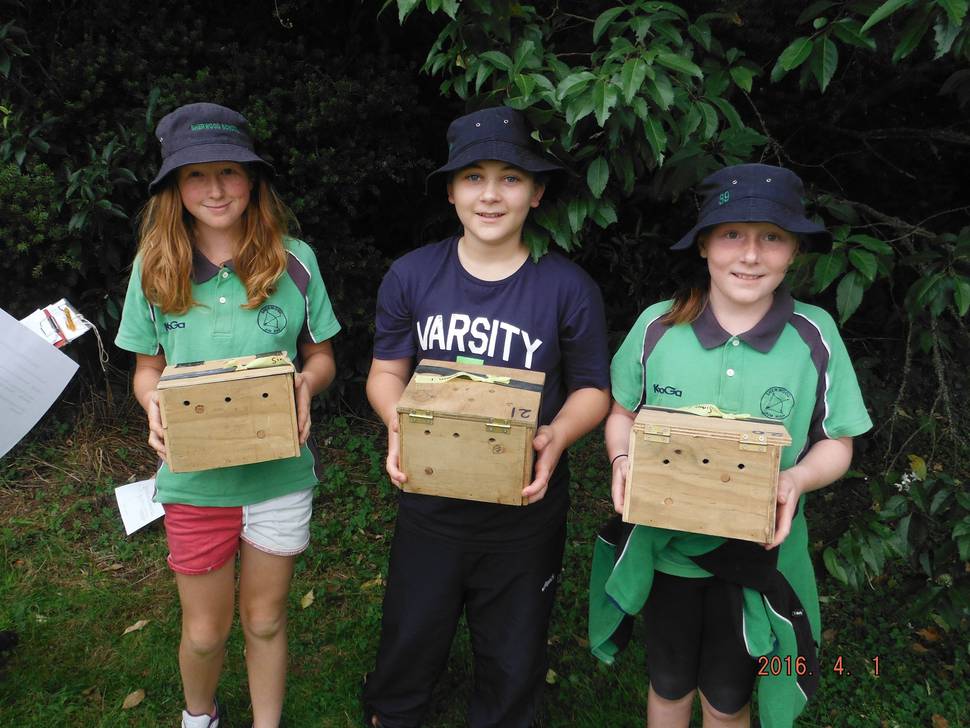 Friends of A'Deane's Bush is supported by locals and neighbours of A'Deane's Bush, The Conservation Company, Tamatea Taiwhenua, Maungaharuru-Tangitu, Sherwood School, HBRC, DoC, CHB Forest & Bird, and John and Jay Benton who sponsor the restoration project. George Reti, who accompanied the birds from Maungaharuru, said he felt proud and humbled to be part of such an important kaupapa as restoring our natural habitats and species.
Ms Griffiths said other locals were amazed at how special it was to hold the tiny treasures and see them fly into their new home.
"Many said it was very moving and that it was so good to be part of something 'real'."
The Conservation Company is now looking for volunteers to help monitor the birds. Requirements are good hearing, some spare time and perseverance to develop the skills to find and see them in the bush. Training days to help with this will be held over the next couple of months.
- To find out more, visit: theconservationcompany.co.nz.