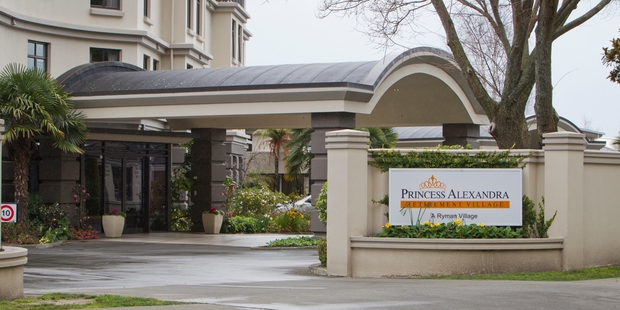 A Napier woman was dragged from her car and sexually assaulted during a smoko break outside her Ahuriri workplace, police say.
The woman, who works at the Princess Alexandra Retirement Village, was attacked near the complex about 9.45pm on Thursday night.
Detective Sergeant Jason Crowe said the woman was sitting in her car, which was parked in Domett St at the rear of the complex, on her break when a man approached.
The man dragged her out of the car and into Ahuriri Park, which borders Domett St and the retirement village, before sexually assaulting her. The woman was found about half an hour later by her work colleagues. She received minor injuries in the attack but was not taken to hospital.
Ryman Healthcare spokesman David King said the attack was " a real shock" and "truly upsetting" for those at the retirement village, which is owned by the firm.
He added: "Everyone at the village was shocked that this could happen on their doorstep.
"Our thoughts are with our staff member, her partner and her family. We will be assisting with her recovery in every way we can."
He said the village's staff were briefed as they arrived for their shifts yesterday, and counselling was offered to those who needed it, while the residents were also told of the attack and offered support. The village and its grounds were patrolled regularly, with security cameras also monitoring the premises.
"We've been working with our security contractor and talking to them about what other steps we can take. We just hope they catch whoever was responsible quickly."
Mr Crowe said police were keen to speak to anyone who was near Ahuriri Park or the retirement village area about the time of the attack. "This was a serious attack on an innocent victim, who has been traumatised and badly shaken by her ordeal. It's important that we talk to anyone who can shed some light on who was responsible for this.
"There would have been a reasonable amount of traffic in the area around that time, so anyone driving past Princess Alexandra or around the Ahuriri Park area may have seen someone acting suspiciously," Mr Crowe said.
Police were continuing to interview the victim, while forensic officers were investigating the crime scene. Early details describing the suspect included that he was wearing a dark-coloured hoody and was possibly barefoot during the attack.