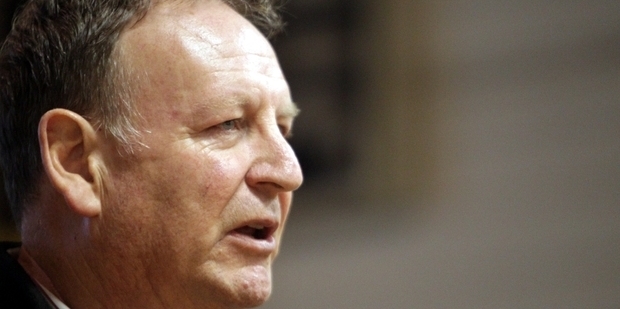 Hawke's Bay Regional Council interim chief executive Liz Lambert has been given a 2.6 per cent pay rise, taking her total remuneration package to more than $230,000.
Meanwhile, Mrs Lambert's former boss, Andrew Newman, looks set to continue collecting a $380,000 ratepayer-funded salary until at least March next year.
Mr Newman moved from his role as regional council chief executive to full-time head of the council's commercial arm, Hawke's Bay Regional Investment Company (HBRIC), in July last year.
The move was to enable HBRIC to ramp up its efforts to progress the Ruataniwha dam and water storage project. At the same time, Mrs Lambert, previously the council's general manager of operations, took over as interim CEO.
Early this year Mr Newman was given a "higher duties allowance" by HBRIC in recognition of the complexity of the Ruataniwha project - a top-up of his $295,500 CEO salary to $380,000.
He is due to return to his council leadership role, and the lower salary, when the Ruataniwha project reaches "financial close" - the point where water up-take contracts and corporate investment funding for the scheme are finalised.
At the time of Mr Newman's secondment to HBRIC, financial close was expected to happen in March or April this year. But a longer-than-expected consenting process for the dam, followed by a yet-to-be-heard High Court challenge and flow-on delays securing irrigator contracts and corporate funding, means HBRIC now doesn't expect financial close before the end of the first quarter of next year.
The delay has forced HBRIC to go back to the council to seek further funding to continue its efforts to close the deal, including securing corporate, private and government funding for the $275 million project on top of the $80 million provisionally committed by the council.
The funding request was considered behind closed doors at a council meeting on Wednesday and resulted in four councillors walking out of the meeting after failing to have matter moved into public session.
Mrs Lambert's annual performance review was also discussed in the public-excluded portion of the same meeting.
After the meeting, the council issued a statement saying the review had resulted in Mrs Lambert receiving a 2.6 per cent salary increase. "Council considered feedback from elected members, second tier managers and external stakeholders in arriving at its view that the interim chief executive has performed fully effectively or better in her role."
The statement said remuneration consultancy Strategic Pay had advised it the increase reflected "movement in chief executive pay inside and outside local government. Strategic Pay advised that a pay review would be appropriate where performance is considered fully effective."
The council said yesterday Mrs Lambert was paid a salary of $203,059 in the year to the end of June and received a total remuneration package of $224,511, including KiwiSaver contributions and a car allowance.
The salary top-up of 2.6 per cent, which would also boost the council's contribution to her KiwiSaver account, would take her total package to just over $230,000 a year.