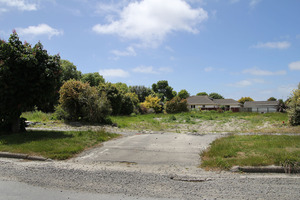 An under-fire EQC engineer who allegedly gave the all-clear to a Canterbury house he considered dangerous has denied being abusive to homeowners.
A disciplinary committee hearing for Napier engineer Graeme Robinson, who was EQC's sole adviser after the Christchurch earthquakes, began in the southern city yesterday.
The Chartered Professional Engineers hearing is looking into complaints relating to 11 properties. The Institution of Professional Engineers of New Zealand began investigating in 2012 after complaints about Mr Robinson's conduct and inspections of quake-damaged properties.
Complainants Michael and Fiona Tierney told the committee Mr Robinson was rude and intimidating when he inspected their Coalgate home and declared it safe though they had been told to leave by the Selwyn council.
Mr Robinson recommended the house be green-stickered because the home's stability had not changed as a result of the quakes. But he still thought it was dangerous because of a free-standing hot water cylinder and exposed wiring.
Mr Robinson denied abusing EQC customers whose properties he assessed. He said he was direct, forceful and honest but never rude.
Mr Robinson gave his own interpretation of the engineering reports he carried out, saying he was confident in what he wrote down as well as his ability as an engineer.
Committee chairman Peter McCombs said the evidence of Mr Robinson's behaviour was troubling, and as a representative of the profession, he had an ethical expectation to not only deal with the technical aspects but also the heated social situation.
Speaking outside the hearing, Mrs Tierney said Mr Robinson had turned up unannounced with only a camera to assess the property.
"That was the extent of his tools to do a structural engineer's job," she said.
"Whatever we pointed out - damage that had been pointed out to us by previous people - he said, 'No that's historical, that's pre-existing, it's this, it's that'.
"I'm afraid at one point I just shut off, I thought, 'There's not any point in talking to him'.
"It got so bad that we were asking questions and pointing out things and he started getting louder and louder and louder, as if [he thought we were] stupid or deaf."
The hearing continues today.