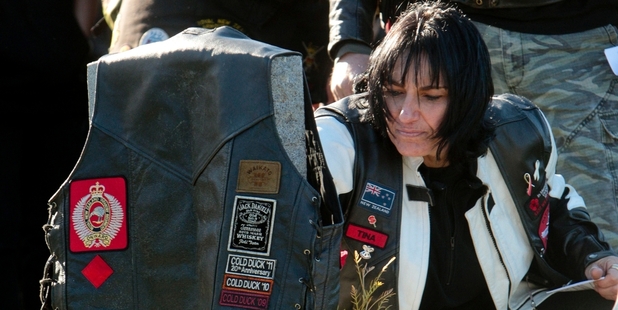 A fallen SAS trooper, affectionately known as 'Dougy', was fondly remembered by friends from the Patriots motorcycle club, during an annual ride on Saturday.
About 100 people paid tribute to Corporal Douglas Grant, 41, who was killed on August 19, 2011 during a Taleban raid in Kabul.
Mr Grant was a member of the motorcycle club's Manawatu chapter, but Patriots members from throughout the country rode in convoy to his grave site at Western Hills Cemetery in Napier for a special service.
The club is made up of former and current members of the armed services, and always hosts the 'Memorial Dougy Run' on the weekend closest to August 19. Riders spent time visiting significant sites throughout the region.
Mr Grant is survived by his wife Tina and two children.