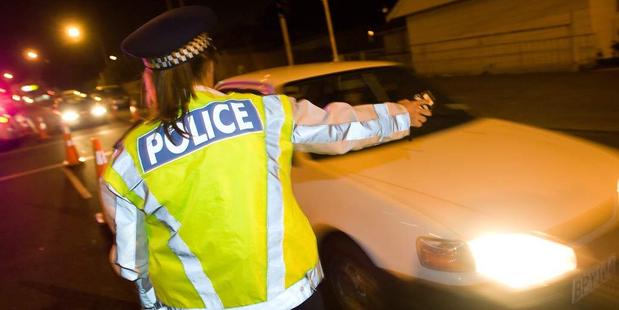 A Hastings man labelled New Zealand's worst drink-driver is appealing a nearly-completed prison sentence so he can get alcohol treatment he's been unable to get since first offending more than 40 years ago.
Brian Mitchell Hart, 58, convicted 20 times for drinking and due for release today from his 33rd prison sentence, wants a community sentence so he can be placed in an alcohol rehabilitation centre, lawyer John Dean said in the Court of Appeal yesterday.
Hart had been sentenced to 12 months in prison in February on two drink-driving charges.
Mr Dean told the appeal court in Auckland that Hart's brain was "addled since drinking since he was 16," he suffered dementia, and had never received treatment for his alcohol addiction while in prison.
Claims were made Hart slipped through loopholes, partly because individual sentences often overlapped driving disqualifications which ended by or soon after his releases from prison.
"He's a loner - he has spent more than half his adult life in jail," Mr Dean said.
Crown prosecutor Kylie Cooper said the Crown understood that this was the case, however she said Hart had been offered treatment but refused to participate.
Justice Lynton Stevens, Justice Simon France and Justice Jillian Mallon questioned the admissibility of an affidavit submitted by the defence from alcohol and drug counsellor Roger Brooking.
Mr Brooking interviewed Hart in February and found he had alcohol-related dementia, saying in his affidavit that Hart would need to attend a long-term residential rehabilitation centre to address the alcohol dependency.
He has recommended a minimum of 12 months, which extends past the limit of parole or any post-release conditions that can be imposed, but his affidavit has been ruled inadmissible.
Justice France said the original sentence called for treatment upon release and if Hart wanted help he could receive it during parole.
Justice Stevens said imposing a new sentence on Hart after he had already served an initial sentence could be a risk of "double jeopardy".
The decision has been reserved.